Sanford Health Watertown Clinic
Sanford Health Watertown Clinic provides expert health care close to home. Whether you need an annual checkup, pregnancy care, specialty care or immunizations, our providers are here to offer compassionate and comprehensive family care.
Services at the Sanford Health Watertown Clinic include:
Family medicine
General surgery
Internal medicine
Laboratory
Menopausal services
Obstetrics and gynecology
Occupational medicine and therapy
On-site 3D mammography
Pediatrics
Physical therapy
Radiology
Speech therapy
A variety of specialists visit our clinic throughout the year to provide specialized care to Watertown and its surrounding communities. See the specialty providers' outreach schedule below.
Specialties
Cardiac Electrophysiology

Cardiology

OB/GYN

Urgent Care

Vascular Surgery

Walk-In
Services
3D Mammography

Breast Health

Colorectal Screenings

Pediatric Therapy

Pregnancy
901 Fourth St. NW.
Watertown, South Dakota 57201
Walk-In Care
Mon - Fri: 4:30 PM - 8:30 PM
Sat: 8:30 AM - 1:00 PM
Sun: 1:00 PM - 5:00 PM
Laboratory
Mon - Fri: 7:00 AM - 8:00 PM
Sat: 8:30 AM - 1:00 PM
Sun: 1:00 PM - 5:00 PM
Sanford Health Watertown Clinic Doctors
Learn More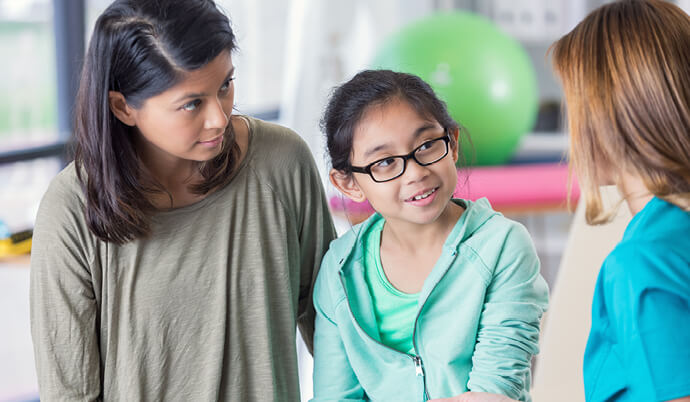 Be Ready When the Whistle Blows
Complete your student athlete's sport physical at Sanford Watertown. Sports physicals are required for participation in all middle and high school sports.
You have two options to complete a sports physical:
Traditional sports physical: Includes an examination by a provider and completion of the sports physical form. This visit helps determine whether it is safe for your student to participate in a particular sport.
Comprehensive well-child exam: Includes completion of the sports physical form, as well as a review and discussion of immunizations, family history, and physical, cognitive, emotional and social development. A well-child exam is billed to insurance.
Both traditional sports physical visits and well-child exams are by appointment only.
Please bring your child's school sports physical form to your visit. The parent portion should be completed and signed.
Outreach Schedule
Children's Gastroenterology
Sanford Health News
background-image

Sanford Health nurse volunteered to work with patients who may have coronavirus

background-image

Answers to questions such as 'When am I most fertile?' and 'Do I have a UTI?'
Classes & Events
background-image

Tue 07/07/20 6:30 PM - Tue 07/07/20 9:00 PM
CHILD Services

background-image

Tue 07/07/20 6:30 PM - Tue 07/07/20 9:30 PM
Sheldon