Skilled Specialists in Brain and Spine Surgery
If you need brain surgery or spine surgery, you need a surgeon you can trust. Our neurosurgeons are skilled in treating the complex conditions that affect the nervous system. They are specially trained in brain and spine surgery. They also perform minimally invasive surgical procedures that offer shorter recovery times and lower risks.
Brain and Spine Conditions We Treat
We specialize in treating:
Back and neck disorders

Peripheral nerve disease
How Our Neurosurgeons Care for You
Our neurosurgeons are here to help you make decisions about your care. They help create a safe, effective treatment plan that is right for you. To do this, they:
Review your health history
Do physical and neurological exams to diagnose neurological issues or pain
Look at images and other diagnostic tests
Make recommendations for non-surgical options if possible
Trauma Care for the Most Serious Brain and Spine Injuries
Sanford Medical Center Fargo is a Level I trauma center. Our medical center is the only Level I trauma center in the Dakotas — and the only one located between Minneapolis and Seattle. We treat injured patients throughout the region, helping them get the critical care they need faster.
Our team of trauma surgeons, neurosurgeons and other specialists can care for the most severely injured patients, 24/7. This kind of care is essential for people with head and spinal injuries.
Our Neurosurgery Treatments and Procedures:
Some of the treatments we provide include:
Deep Brain Stimulation for Movement Disorders
Deep brain stimulation is a functional neurosurgery treatment used to treat movement disorders, such as Parkinson's disease and tremors. Functional neurosurgery aims to restore brain function.
How deep brain stimulation works:
Using minimally invasive techniques, your neurosurgeon implants a small device in the brain. The device works like a pacemaker for your brain.

Electrical pulses from the device stimulate the brain.

This device helps lessen symptoms, restore proper function and improve your quality of life.
Neurovascular Surgery
We use neurovascular procedures when treating damaged blood vessels in the brain or spine. Bleeding from these damaged vessels can cause stroke, aneurysms or other conditions.
Neurovascular treatments include microvascular clipping to cut off blood flow to an aneurysm. Find out more about how we treat stroke and aneurysm.
Pain Relief
Spinal cord stimulators: These surgically implanted devices send electrical currents to your spinal cord. These currents help reduce back pain and other types of pain.

Intrathecal pain pumps: These implanted pumps deliver small doses of medication into the spinal cord. They can reduce pain caused by brain and spinal cord injuries, multiple sclerosis, stroke and more.
Skull Base Surgery for Brain Tumors
Neurosurgeons use a specialized kind of surgery to diagnose and treat brain tumors at the base of the skull. Often, these procedures are minimally invasive to limit the impact on surrounding tissue and to shorten your recovery time.
Stereotactic Radiosurgery
Using a detailed, 3D picture of your brain, doctors can deliver precise doses of radiation to areas of your brain. Radiosurgery can treat brain tumors and other brain disorders. This procedure is especially helpful when surgery is not an option or for tumors deep inside the brain.
Vagus Nerve Stimulation (VNS) for Epilepsy
An implanted device called a vagus nerve stimulator can treat intractable epilepsy that doesn't respond to standard medications. The device sends pulses that may help increase blood flow to the brain or change brain patterns. This procedure may reduce the number of seizures.
Find a Doctor
You can find experienced Sanford Health neurosurgeons throughout the region. Schedule an appointment with one of our neurosurgeons today.
Find a Neurosurgeon
Learn More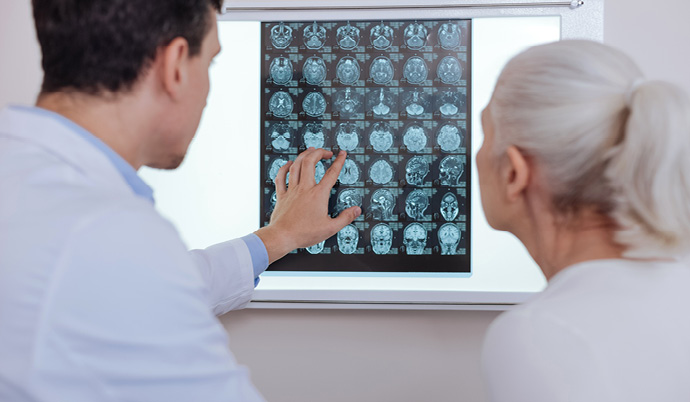 Learn More About Your Brain Surgery
Sanford Health treats many diseases and injuries that require neurosurgery. Find out about these conditions.
Sanford Health News
background-image

Pain has lots of causes, so specialists team up to treat it

background-image

Learn about human papillomavirus: its causes, symptoms and how to prevent it
Classes & Events
background-image

Sun 12/10/23 2:00 PM - Sun 12/10/23 4:00 PM
Sanford USD Medical Center - Sioux Falls

background-image

Sun 12/10/23 4:00 PM - Sun 12/10/23 6:00 PM
Sheldon Community High School Auditorium