Recover Your Strength
Regain your mobility and strength after surgery, injury or illness with Sanford Health Physical Therapy.
We design your treatment to get you back to your daily activities as quickly and safely as possible. Our specialties include:
Stroke rehabilitation
Pain management
Balance disorders
Dizziness and imbalance treatment
Sports therapy
Lymphedema care
Women's health
LSVT BIG treatment for Parkinson's
Postural restoration
Blood flow restriction
Manual therapy techniques
Dry needling
Orthopedics
Neuro rehab
Aquatic therapy
Degenerative Joint Disease
Postoperative physical therapy
You'll learn to use proper body mechanics to recover from your condition and prevent future injuries.
Learn More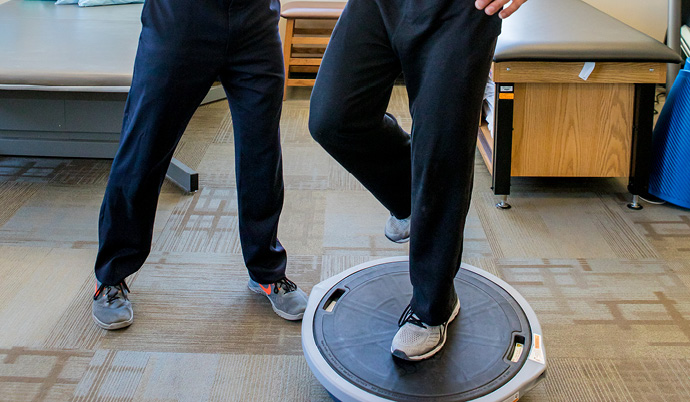 What is Postural Restoration?
You develop patterns of muscle activity over years by the way you sit, stand, work, sleep and even breathe. If your daily habits are causing you pain, you may need a balance adjustment. Postural Restoration Institute-trained physical therapists at Sanford Health can explain how this treatment may be right for you.
Physical Therapy Guidelines
Sanford Health News
background-image

Geneticists can help ID family history, medicine choices and causes of symptoms

background-image

Sanford Health Tech Summit gave college teams 24 hours to complete their designs
Classes & Events
background-image

Thu 10/17/19 1:15 PM - Thu 10/17/19 5:00 PM
Car Seat Safety Center

background-image

Thu 10/17/19 6:00 PM - Thu 10/17/19 9:00 PM
2801 South University