Specialists in Women's Health Care
While caring for others, don't forget your own health and wellness. Women's health is our specialty at Sanford Women's.
Our ob/gyns and women's health providers are at your side for every step of the journey – from birth control to prenatal care to menopause and everything in between.
See us for women's health care at each stage of life:
Gynecology: Choose Sanford Women's Health for your gynecologic needs – routine wellness visits, sexual health care, menopause care and more. We specialize in:
Pregnancy: We know choosing your maternity hospital is an important decision. From even before baby, choose Sanford Women's Health for our specialists in fertility and reproductive medicine, prenatal care, labor and delivery, and support services for you and your newborn. We provide services in:
Midlife: You deserve to thrive in midlife. As you transition from your childbearing years to menopause, your Sanford Women's doctors are here to support you and your unique needs. We offer the following midlife care:
Find a Women's Care Specialist
Our ob/gyn, midlife, and pregnancy specialists care about your health as much as you do. Find a provider for your personalized needs.
Find the Right Doctor for You

Take the Quiz
Answer a few questions about your wellness preferences and approach.
Get Your Results
Discover your patient personality and see providers with similar profiles.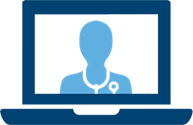 Find Your Doctor
Read the profiles to find the right provider and make your appointment.
Find Care Close to Home
You need compassionate care in a convenient location. Visit Sanford Women's Health in and around Sioux Falls, South Dakota; Fargo, North Dakota; Bismarck, North Dakota; and Bemidji, Minnesota.
Sanford Health News
background-image

Primary care was the starting point for Dakota Weisbecker to get anxiety treatment

background-image

An OB/GYN offers guidance on signs, how long it lasts, and when to call your doctor
Classes & Events
background-image

Thu 06/01/23 6:00 PM - Thu 06/01/23 8:30 PM
Sanford Business and Trainer Center

background-image

Thu 06/01/23 6:30 PM - Thu 06/08/23 9:00 PM
Sanford South University