Surgical Specialists for a Variety of Conditions
When you need surgery, rely on the experts at Sanford Health.
Our general surgeons specialize in evaluating and treating a variety of conditions that may require surgery. They primarily operate on the torso region of your body, including the esophagus, stomach, large and small intestines, appendix and pancreas.
See us for these services and more:
Abdominal wall reconstruction
Acid reflux treatment
Bariatrics
Breast
Colorectal screenings
Colorectal surgery
Endocrine surgery
Esophageal surgery
Hemorrhoid procedures
Hernia/complex hernia repair
Hepatobiliary and pancreatic (HPB) surgery
Laparoscopic surgery
Melanoma
Oncology surgery
Robotic surgery
Trauma/critical care surgery
You have access to the latest in minimally invasive procedures, which means less pain, fewer scars and a faster recovery.
Choose Sanford for our family-centered approach to general surgery. We will work closely with you and your family to provide expertise, guidance, support and advanced medical care.
Learn More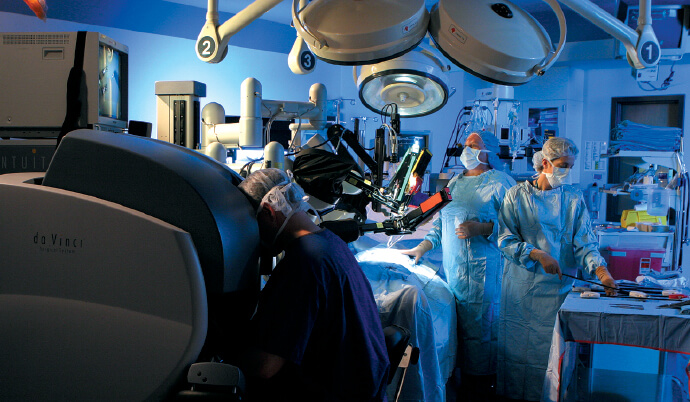 Robot Assistance Adds Surgical Precision
With robotic technology, you benefit from surgeons operating with greater precision and control than ever before. The most complex and delicate procedures can be performed with a minimally invasive approach. This means better results, greater comfort, less scarring, shorter recovery time and a faster-than-ever return to the life you love.