Bring Out Your Beauty
See yourself as you've always imagined. Visit Sanford Plastic Surgery for:
Body contouring
Facial rejuvenation
Non-surgical aesthetic procedures
Reconstructive surgery
Our surgeons take the time to understand your needs and goals, then tailor a plan best for you. You'll get a highly trained and experienced team providing the latest procedures.
Please call us if you would like to learn more about costs and payment options.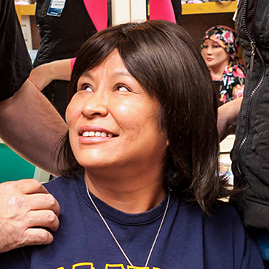 When Charlene Siddens discovered a lump in her breast, her plans included a mastectomy.
Sanford Health News
background-image

"I didn't realize I was talking so softly before. Now I can speak out and be heard."

background-image

"They're going through such a rough time and just to make a child smile is what Santa is all about."