Treatment for Birthmarks and Vascular Anomalies
One in every 10 children in the United States is born with a vascular birthmark.
Visit Sanford Health's vascular anomalies experts. We specialize in the treatment of birthmarks.
It's normal for parents to be worried about the proper diagnosis and treatment of their child's birthmark. Fortunately, we've recently made many advances in diagnosis and treatment of these conditions. Our specialists will evaluate your child and determine the best medical, surgical or laser treatment.
Learn More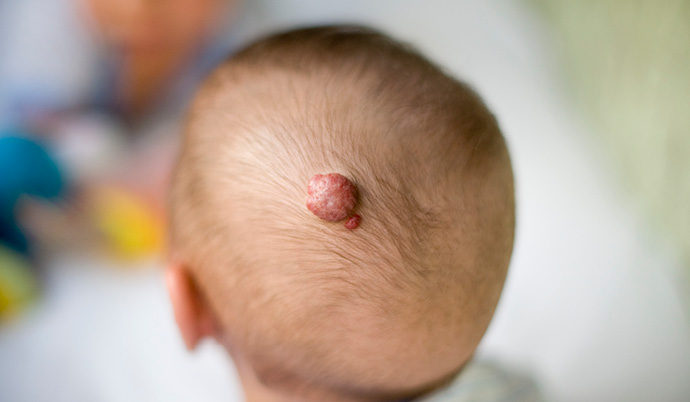 What is a Birthmark?
A birthmark is simply when blood vessels develop abnormally and show up on the skin. Common lesions include hemangiomas and port wine stains. Less common are venous, lymphatic or arteriovenous malformations.
Sanford Health News
background-image

Nearly half of all Minnesotans receive a cancer diagnosis in their lifetime.

background-image

Nicole Block, a certified nurse practitioner, has joined the Sanford Worthington Clinic team and is seeing patients at the family practice clinic located on Diagonal Road.  She is joining the care team of Kevin Ree, D.O. Block received her undergraduate degree from Morningside College in Sioux City, Iowa.  She completed her graduate degree from South […]
Classes & Events
background-image

Mon 02/25/19 8:00 AM - Tue 02/26/19 5:00 PM
Huron Regional Medical Center

background-image

Mon 02/25/19 5:15 PM - Mon 02/25/19 6:15 PM
Sanford Bemidji Orthopedics Sports Medicine Center