Sanford Health Mitchell
Notice: Beginning on March 23 the Sanford Health Mitchell clinic entrance will be locked at 4:00 p.m. Monday-Friday.  Please call (605) 996-0400 to check-in for an appointment or for other questions. The clinic will continue to close at 5:00 p.m. Monday-Friday. 
Sanford Health Mitchell provides expert health care close to home. Whether you need an annual check-up, pregnancy care, specialty care or immunizations, we're here for you and your family.
We also offer:
Mobile MRI scans and mammography unit
Ultrasounds
X-Rays
Specialties
OB/GYN

Urgent Care

Vascular Surgery

Walk-In
Services
3D Mammography

Breast Health
2100 Highland Way
Suite K
Mitchell, South Dakota 57301
Sanford Health Mitchell Doctors
Learn More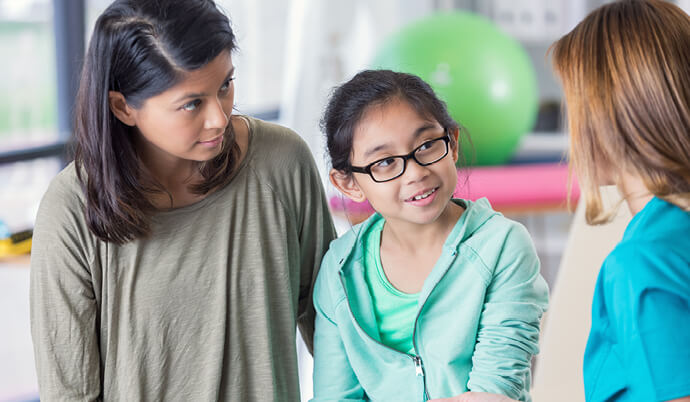 Be Ready When the Whistle Blows
Complete your student athlete's sport physical at Sanford Mitchell. Sports physicals are required for participation in all middle and high school sports.
You have two options to complete a sports physical:
Traditional sports physical: Includes an examination by a provider and completion of the sports physical form. This visit helps determine whether it is safe for your student to participate in a particular sport.
Comprehensive well-child exam: Includes completion of the sports physical form, as well as a review and discussion of immunizations, family history, and physical, cognitive, emotional and social development. A well-child exam is billed to insurance.
Both traditional sports physical visits and well-child exams are by appointment only.
Please bring your child's school sports physical form to your visit. The parent portion should be completed and signed.