Training Future Health Care Leaders
As a rapidly growing health care organization, Sanford Health is invested in the growth and development of our future leaders. Our leadership believes a high-quality fellowship can help transition young professionals from the world of academic learning to the realities of leading in a modern health care system.
The Sanford Health Administrative Fellowship Program offers a wide range of rotations, executive mentoring and meaningful project work so our fellows get the opportunity to make substantial contributions that cross organizational lines.
See more information on the Administrative Fellowship Program below. If you have questions or would like more information, please send your inquiry to adminfellowship@sanfordhealth.org.
Learn More
The Administrative Fellowship Program is a 12-month rotation and project-based program. It combines structured rotations with the opportunity for fellows to play an active role in designing their fellowship experience. Structured rotations allow fellows to develop a well-rounded understanding of the inner workings of each department while networking with leaders across the organization. Fellows build on this foundation throughout the remainder of the program as they work with their executive mentor to identify project opportunities that benefit their professional development and have a meaningful impact on the organization.
In addition to project work, fellows will have the opportunity to rotate in elective areas of interest, including those unique to Sanford Health like Sanford Imagenetics, Sanford Profile and Sanford World Clinic. This structure allows fellows to explore a wide range of administrative areas while experiencing the mission-driven culture of Sanford Health's leadership.
The Administrative Fellowship Program offers:
Exposure to a large rural health system
Executive mentoring
Monthly cohort meeting and leadership development workshops with fellows at other Sanford Health sites
Opportunity for fellows to customize their program by exploring specific areas of interest
Opportunities to attend senior leadership and organizational meetings
Professional development opportunities
Funded trip to a national conference
Competitive salary and benefits
Fellowship Qualifications
To join the Administrative Fellowship Program, applicants must have these qualifications:
Must have received or have completed coursework and are on track to receive a master's degree by spring 2021
Must graduate within six months of the start of the fellowship
Must have a master's degree in a field related to health care (MHA, MHSA or MBA with health care emphasis) from a CAHME/AUPHA accredited program
Involvement in a professional organization in health care or health care administration is preferred
Health care experience is preferred
Sanford Health does not sponsor visas for the Administrative Fellowship Program.
All applicants for a Sanford Health Administrative Fellowship must apply online at nafcas.liaisoncas.org and adhere to the guidelines in the NCAF Code of Good Practice. To apply:
Candidate must ensure he or she is on track to receive a master's degree in a field related to health care by spring 2021.
Submit a completed application before the application deadline: October 2020.
Candidates who make the first round interview process will complete a virtual interview via Skype with the program director and program coordinator.
Candidates who make the second round interview process will be invited to interview on-site with the executive leadership team.
Sanford Health will make formal offers: November 2020.
If not all fellowship positions are filled during the first cycle, Sanford Health will use the second-round NAFCAS application cycle (November-January).
Formal offers are contingent on the completion of a successful employment background check and health screening to be completed shortly before a fellow's official start date.
Application Requirements
Applicants must submit all of the following materials through nafcas.liaisoncas.org:
Cover letter
Resume
Undergraduate and graduate transcripts
Three letters of recommendation: one academic, one professional and one other (academic, professional or letter from program director)
Personal statement answering prompt provided in the documents section on your application
Complete all application questions, including essay and other questions as indicated
Important Dates
NAFCAS applications open: June 2020
Application deadline: October 2020
Virtual and on-site interviews: October-November 2020
Official offers will be made no earlier than: November 2020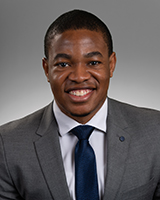 Eduek Inyang
2019-2020
Bemidji, MN
Email
Eduek Inyang graduated from Texas A&M University with a master's degree in business administration with a concentration in health care administration. Inyang then wanted to find an organization that allowed him to continue to develop as a leader.
"The next step for me was to plug myself into a health care system that shared my view of care delivery, would nurture my enthusiasm for health care innovation and embodied an exceptional network of care providers as well as seasoned administrators that I could learn from," said Inyang.
He chose Sanford Health because of the variety.
"The fellowship program at Sanford Health develops the administrative competencies of fellows through structured mentorships with seasoned administrators, an impressive list of available elective rotations to help establish a clearer picture of 'fit' within a health care system and the opportunity to work on specific projects that impact the care delivery process across the health system," he said.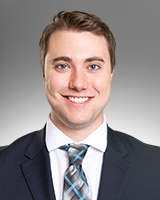 Jeremy Coss
2019-2020
Bismarck, ND
Email
Jeremy Coss received undergraduate and graduate degrees in health services administration from the University of South Dakota. During his undergraduate studies, Coss interned in several rural South Dakota facilities, but it was his graduate work with Sanford World Clinics in Ghana that helped him understand what it takes for a health system to meet the needs of individuals and communities. Based on this experience, he chose to pursue an Administrative Fellowship with Sanford.
"I have seen first-hand how impactful Sanford is to the communities it serves," said Coss. "In rural Midwest towns or the coastal villages in Ghana, Sanford's commitment to bringing care close to home epitomizes what it means to deliver care…. I chose health care because I feel drawn to helping people. As a leader in health care, I can help to influence patient care and experiences in many areas and in many ways."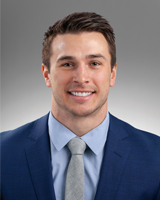 Jentz Painter
2019-2020
Fargo, ND
Email
Jentz Painter received his undergraduate degree in exercise science from Utah State University and a master's degree in health care administration from the University of Utah. While playing football for the university, Painter suffered a few injuries and worked closely with the team physician and athletic trainers. He became interested in health care from these interactions.
Painter then secured an administrative internship at a local hospital and discovered health care leadership. He chose to pursue a fellowship at Sanford Health.
"I'm passionate about innovation and developing as a health care leader, and everything that I learned about Sanford pointed to a culture of both of those," he said. "The fellowship experience at Sanford has offered me the guidance and exposure necessary to find where I fit within health care. I've been able to create close relationships with senior leaders who have mentored me and helped create a unique experience tailored to my interests and goals."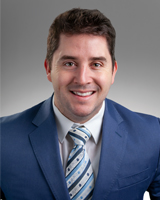 Andrew Wilkes
2019-2020
Fargo, ND
Email
Andrew Wilkes knew from a young age that he would work in health care. He received his undergraduate degree in Spanish translation with a minor in business management from Brigham Young University. He then went on to pursue a master's degree in health care administration from the University of Utah.
"I felt the best way to help those in need was to work in health care," Wilkes said. "I realized my skill set and interests were more a fit for health care administration. After some research, I decided an Administrative Fellowship with Sanford would be an incredible opportunity."
So far, he's enjoyed his experience.
"I've had the opportunity to be mentored by some pretty impactful leaders in Fargo and am learning a lot about what makes a health system tick. I have also had the opportunity to create a vast network of health professionals that are eager to help me in my journey," Wilkes said.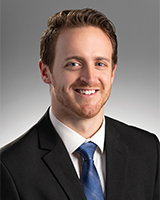 Joey Snyder
2019-2020
Sioux Falls, SD
Email
Joey Snyder first knew he wanted to pursue health care administration from his involvement with Dakotathon, a fundraiser benefitting sick children.
"As an undergrad, I was on the executive board for a student organization that fundraises for Sanford Children's. I was able to meet some of the families that were impacted by the fundraising. I changed my major to health services administration and never looked back," Snyder said.
He completed his undergraduate degree in health services administration from the University of South Dakota. He went on to complete his master of health administration at St. Louis University. Snyder knew he wanted to pursue a fellowship at Sanford Health.
"Having previously worked as an intern and nursing assistant with Sanford, seeking an administrative fellowship here was something that appealed to me on both a personal and professional level," Snyder said.