Care and Relief for Your Joints, Muscles and Bones
Your body's immune system is there to protect you from illness and disease. But sometimes the immune system doesn't behave as it should and instead of protecting you, it attacks your body. This can cause rheumatic conditions, such as arthritis and lupus, which affect your joints, muscles and bones.
Diagnosing rheumatic conditions can be challenging. From minor aches and pains to chronic conditions, Sanford Health's rheumatologists are specially trained to provide you with relief.
Signs You May Have a Rheumatic Condition
Rheumatic conditions can affect parts of or all of your body. Your symptoms can change over time. Talk to your primary care doctor if you're experiencing:
Joint pain lasting longer than a week

Joint swelling

Joint pain you feel at rest that gets better when you are active

Tiredness or fatigue

Stiffness in the joints that lasts beyond mornings

Redness or warmth around a joint

Skin reactions and rashes
Rheumatic Conditions We Treat
Rheumatology is the study and treatment of over 100 conditions that affect joints, muscles, bones and the immune system. These conditions often cause pain, stiffness and swelling.
Conditions we treat include:
Arthritis
Juvenile idiopathic arthritis

Temporal arthritis
Autoimmune diseases
Bone disease
Connective tissue disease
Mixed connective tissue disease
Inflammatory disease
Treatment for Rheumatic Conditions
Rheumatic conditions are chronic diseases. While they do not go away, we can help you manage them. Effective treatment can make you feel better and improve symptoms.
Every case of joint pain is different. Each of the over 100 types of rheumatic diseases needs a different treatment plan. We often try a variety of treatments to find the one that works best for you.
Depending on your individual needs, your treatment options may include:
Medication

Diet and exercise

Joint aspirations to remove excess fluid and relieve pressure on swollen joints

Joint steroid injections to lessen pain and swelling
Find a Doctor
Sanford Health rheumatology experts improve lives. Make an appointment with one of our providers to get on your path to relief.
Find a Rheumatologist
Learn More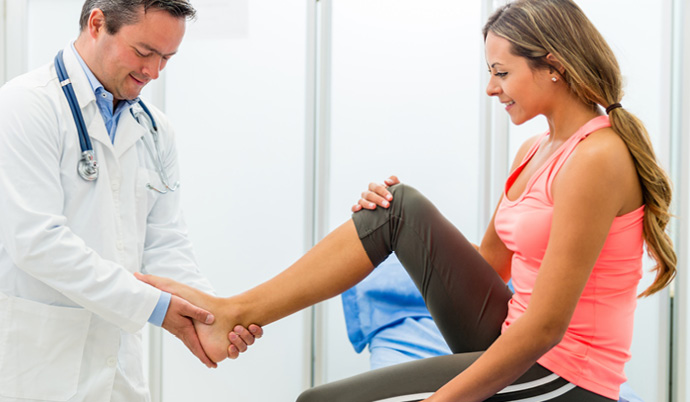 Learn About Arthritis and Related Conditions
What causes arthritis? What's the difference between arthritis and other rheumatic diseases? Who treats arthritis and its related conditions? Get the answers to these and other common questions from the rheumatology experts at Sanford Health.
Sanford Health News
background-image

Pain has lots of causes, so specialists team up to treat it

background-image

Magnet designation is the highest national award for professional nursing
Classes & Events
background-image

Fri 12/08/23 7:30 PM - Fri 12/08/23 4:30 PM
Online Class

background-image

Sat 12/09/23 9:00 AM - Sat 12/09/23 11:00 AM
CHILD Services