Caring for Your Joints, Muscles and Bones
You might have minor aches and pains or a chronic condition of the joints, muscles and bones. At Sanford Health, rheumatology specialists will see you for all of the above.
Rheumatology involves arthritis and more than 100 related diseases. They can cause pain, stiffness and swelling in your joints. They also can cause pain in other parts of your body. Your treatment can involve your doctor and a team of specialists.
Common conditions our rheumatology specialists treat include:
Arthritis

Rheumatism

Ankylosing spondylitis

Behcet's disease

Dermatomyositis

Gout and pseudogout

Juvenile idiopathic arthritis

Lupus (SLE)

Mixed connective tissue disease (MCTD)

Osteoporosis

Reiter's syndrome

Rheumatoid arthritis

Scleroderma

Temporal arthritis

Vasculitis

Wegener's granulomatosis
Talk to your primary care doctor if you're experiencing:
Joint pain lasting longer than a week at a time

Joint swelling

Reduced joint pain during an activity, but worse joint pain while resting

Stiffness in the joints that lasts beyond mornings

Redness or warmth around a joint
Every case of joint pain is different. Each of the over 100 types of arthritis needs a different treatment plan. Your rheumatologist will personalize your treatment plan to your individual case and explore your treatment options, including medications and joint injections, with you. Our joint care specialists provide comprehensive support to help relieve your joint pain.
Learn More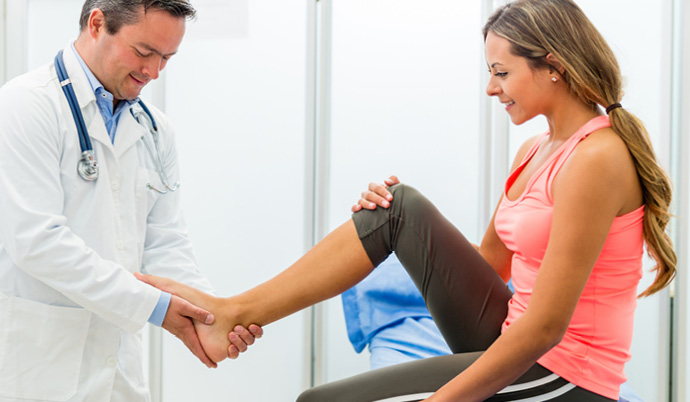 Learn About Arthritis and Related Conditions
What causes arthritis? What's the difference between arthritis and other rheumatic diseases? Who treats arthritis and its related conditions? Get the answers to these and other common questions from the rheumatology experts at Sanford Health.
Sanford Health News
background-image

After 34-year-old was diagnosed with colon cancer, her mom was diagnosed, too

background-image

Flu season starts in October and runs through May
Classes & Events
background-image

Wed 09/18/19 2:30 PM - Wed 09/18/19 3:30 PM
Trinity Lutheran Church - Vermillion

background-image

Wed 09/18/19 8:00 AM - Wed 09/18/19 5:00 PM
Sanford Sheldon Clinic