Caring for Your Joints, Muscles and Bones
You might have minor aches and pains or a chronic condition of the joints, muscles and bones. At Sanford Health, rheumatology specialists will see you for all of the above.
Rheumatology involves arthritis and more than 100 related diseases. They can cause pain, stiffness and swelling in your joints. They also can cause pain in other parts of your body. Your treatment can involve your doctor and a team of specialists.
Common conditions our rheumatology specialists treat include:
Arthritis
Rheumatism
Ankylosing spondylitis
Behcet's disease
Dermatomyositis
Gout and pseudogout
Juvenile idiopathic arthritis
Lupus (SLE)
Mixed connective tissue disease (MCTD)
Osteoporosis
Reiter's syndrome
Rheumatoid arthritis
Scleroderma
Temporal arthritis
Vasculitis
Wegener's granulomatosis
Learn More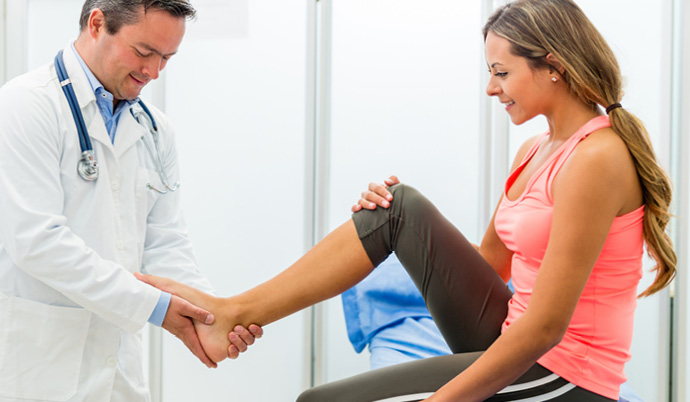 Learn About Arthritis and Related Conditions
What causes arthritis? What's the difference between arthritis and other rheumatic diseases? Who treats arthritis and its related conditions? Get the answers to these and other common questions from the rheumatology experts at Sanford Health.
Sanford Health News
Gunner Olesen greets his challenges and his providers with a bright disposition.
Sioux Falls region president first led growth in Bemidji
Classes & Events
background-image

Wed 07/17/19 2:30 PM - Wed 07/17/19 3:30 PM
Trinity Lutheran Church - Vermillion

background-image

Wed 07/17/19 2:00 PM - Wed 07/17/19 3:00 PM
Sanford Worthington Medical Center