Saving Lives After Brain Injury
Brain and spinal cord injuries and illnesses are often complex. A neurocritical care intensive care unit (neuro ICU) provides the specialized care required for a successful recovery.
With our neurocritical care team, you are in the hands of experts — doctors and nurses who are trained to care for the most serious neurological conditions. We offer the continuous monitoring and advanced treatments needed to protect the brain.
A Longtime Focus on Neurocritical Care
We first began to focus on neurocritical care in the 1990s. Back then, the specialized care of patients in neuro ICUs was in its early stages. Decades later, it's still considered a relatively new area of health care.
We recognized the importance of dedicated care for these patients then, and we continue that focus today.
Our neuro ICUs allow us to carefully monitor and provide advanced treatments to patients with critical neurological conditions. We bring years of expertise and experience caring for:
Why Choose Us: Your Neurocritical Care Team
We're focused on finding the best treatments for our patients — something we do as a team 24/7.
Our brain and spinal cord injury specialists are trained to meet the unique needs of people with the most serious neurological illnesses and injuries. Many of them are fellowship-trained in critical care. This training is above and beyond what's required to practice medicine.
Your team includes experts in:
Interventional radiology: This specialty uses imaging, such as CT and MRI scans, for diagnosis and treatment.

Neurocritical intensive care: This unit provides care for severe neurological conditions.

Neurosurgery: These doctors perform surgery to treat conditions affecting the brain, spine and nervous system.

Vascular neurology: These specialists treat strokes and other conditions affected by the blood vessels in the brain.
Continuous Monitoring in our Neuro ICUs
A neurocritical care patient's status can change quickly. Information is key for proper treatment and recovery.
Around-the-clock monitoring and diagnostics allows us to accurately determine next steps at all stages of treatment and recovery. We monitor patients for many levels, including:
Blood flow to the brain

Brain activity, measured through EEG (electroencephalogram)

Brain blood pressure

Intracranial pressure (pressure on the skull from brain swelling)

Oxygen levels in the brain
Our Neurocritical Care Treatments
We provide innovative and comprehensive treatments, including:
Therapeutic hypothermia: Cooling the body reduces inflammation and brain damage.

Intravascular cooling: Cooling the brain can prevent brain damage.

Decompressive craniectomy: Your neurosurgeon removes a part of the skull. This procedure relieves pressure caused by brain swelling following a traumatic brain injury (TBI) or stroke.
We also offer neuroendovascular techniques to treat strokes, aneurysms and other vascular conditions. These innovative treatments offer faster recoveries and have fewer risks than traditional surgery. During them:
Your neurosurgeon inserts a tube called an endoscope into the blood vessels.

This device allows them to deliver treatments, such as stents, balloons or medication.
Find out more about our stroke and aneurysm care.
Find a Location
Find round-the-clock care for the most serious neurological conditions. Search for the Sanford Health neuro ICU closest to you.
Find Neurocritical Care
Learn More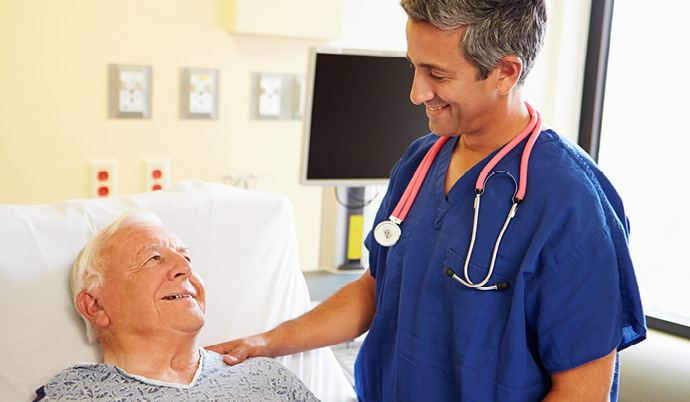 Get the Facts on Brain Injury
You might have many questions about what will happen as a result of your brain injury. We want to help you and your family learn and be involved in planning your care. This book will help you understand the nature and treatment of a brain injury.
Sanford Health News
background-image

Snowstorm temporarily grounded Sanford AirMed before baby Ayce could fly to Fargo

background-image

Sonja Grave joined hospice staff as a housekeeper to spend more time with mom
Classes & Events
background-image

Sun 10/01/23 1:30 PM - Sun 10/01/23 2:30 PM
Sanford Family Wellness Center

background-image

Sun 10/01/23 2:45 PM - Sun 10/01/23 3:45 PM
Sanford Family Wellness Center