Relief for Back Pain and More
Back pain can affect every part of your life. Our chiropractic care offers safe, drug-free and surgery-free alternatives to pain treatment for people of all ages. Our chiropractors help reduce your pain and prevent injury while restoring more natural movement to your joints.
How Our Chiropractors Help
Chiropractors treat spine and other musculoskeletal conditions through hands-on manipulation of the spine.
Our chiropractors examine, diagnose and treat people with many types of pain, including:
Back, neck and joint pain

Headaches

Jaw pain

Radiating pain the arms and legs
Learn more about chiropractic medicine.
Our Chiropractic Treatments
Chiropractic treatments we use include:
Ice or heat therapy: Ice reduces pain and swelling. Heat can calm muscles and promote healing by increasing blood flow.

Massage: Massage relaxes muscles and reduces pain.

Chiropractic adjustment (spinal stimulation): During an adjustment, you'll lie down on a table. Your chiropractor will quickly move your joints beyond their normal range of motion. This treatment improves the movement of your joints and may reduce pain.

Electrical muscle stimulation: This treatment stimulates your muscles and encourages blood flow. It can reduce muscle spasms and relieve back pain.

TENS (transcutaneous electrical nerve stimulation): This treatment uses a mild electrical current delivered via electrodes placed on the skin. The current stimulates the nerves and can help reduce swelling and increase circulation.
Your Chiropractic Visit: What to Expect
Chiropractic care may be your primary pain treatment. But you may also need to see other providers, such as physical medicine and rehabilitation specialists or physical therapists.
At your appointment:
Your chiropractor will conduct an extensive exam to determine what treatments will work best for you.
You will get a treatment plan specific to your individual needs.
Your plan will include ways you can continue healing at home, including exercises and stretches and nutrition and lifestyle changes
Find a Doctor
Our chiropractors are available at locations in North Dakota and Minnesota. Connect with one of our doctors to get the pain relief you need.
Learn More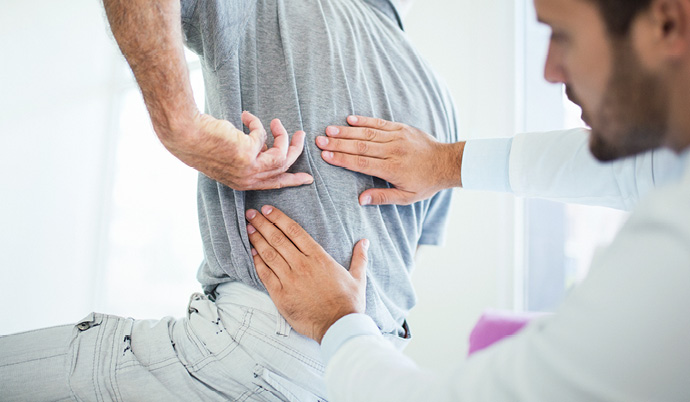 What to Expect at the Chiropractor
Chiropractic treatments might help to relieve lower back pain, muscle pain and joint pain. What training does a chiropractor have? What will a chiropractor do during my visit? Learn the answers to these questions and more from Sanford Health.
Sanford Health News
background-image

Program offers support and resources for those looking to start a family

background-image

Sioux Falls hospital is the only Comprehensive Stroke Center in South Dakota
Classes & Events
background-image

Thu 04/22/21 6:30 PM - Thu 04/22/21 8:30 PM
Online class

background-image

Thu 04/22/21 6:30 PM - Thu 04/22/21 8:30 PM
Sanford Southpointe 2A/B