Get a Hands-On Approach to Pain
Chiropractic specialists at Sanford Health focus on the relationship between your body's structure and function. You can visit our chiropractors for pain in your back, neck, joints or jaw. You also can visit us for headaches and radiating pain in your arms and legs.
Our chiropractors practice a drug-free, hands-on approach that includes examination, diagnosis and treatment. Your chiropractic care plan can include exercises, nutritional and lifestyle changes and injury prevention. Your chiropractic care plan can include:
Exercises
Nutritional and lifestyle changes
Injury prevention
Ultrasound
Massage
Acupuncture
Electrical muscle stimulation
Cold or hot packs
The most common procedure is spinal manipulation, also called chiropractic adjustment. Its purpose is to restore joint mobility.
Sanford Health Chiropractic is suitable for all ages.
Learn More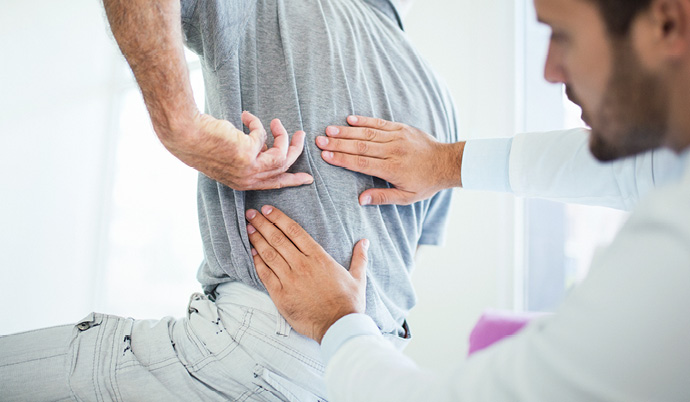 What to Expect at the Chiropractor
Chiropractic treatments might help to relieve lower back pain, muscle pain and joint pain. What training does a chiropractor have? What will a chiropractor do during my visit? Learn the answers to these questions and more from Sanford Health.
Sanford Health News
background-image

PGA Tour champion came on strong with a pair of birdies over the last two holes

background-image

Dehydration, twisted ankles, bee stings all part of health care at golf course
Classes & Events
background-image

Tue 09/24/19 1:00 PM - Tue 09/24/19 4:00 PM
Sanford Stevens Center

background-image

Tue 09/24/19 4:00 PM - Tue 09/24/19 5:00 PM
UND Building