Your Sports Nutrition & Performance Experts
You face a variety of challenges as an athlete. Eating right. Heat stress. Off-season training. Sanford Health has the expertise to guide you to your best performance year-round.
We offer:
Sports nutrition: We help you maximize power and endurance as well as overall performance and health. Our sport-specific nutrition interventions consist of a three-day dietary analysis and a consultation with a board certified specialist in sports dietetics. Our dietitians work one-on-one with you to create individualized nutrition strategies to maximize training and performance.
Thermoregulation: Heat affects your ability to perform, so we offer evaluations to help athletes and teams understand how. We create customized strategies to manage hydration and nutrition to increase performance in heat and decrease heat-related injury.
Athletic training: Sanford's personalized athletic training program is designed to meet the training and physical conditioning needs of athletes and individuals who want to be fit and healthy year-round. This program is supported by the National Strength and Conditioning Association. All your training sessions are led and supervised by a NSCA-certified specialist or athletic trainer and are customized to meet your goals.
Exercise physiology: Our team provides one-on-one, customized exercise sessions to help you achieve results and increase your knowledge of proper exercise techniques.
Running injury and performance services: We help runners evaluate their performance, reduce injury risk and rehabilitate following injury. With a team of sports medicine physicians, physical therapists, exercise physiologists and registered dietitians, we work one-on-one with you to develop individualized programs to achieve your specific running goals.
Learn More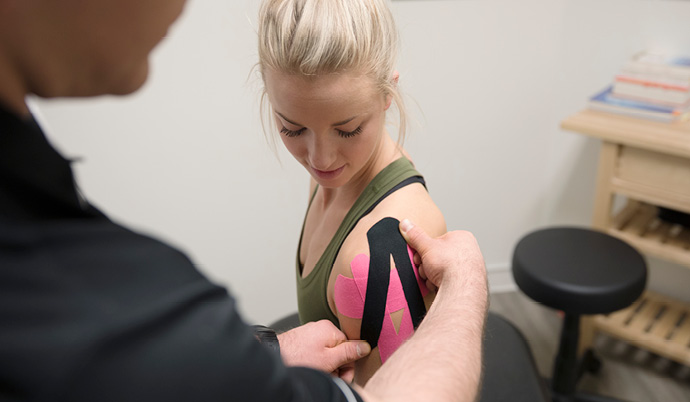 Get Seen Fast at a Walk-In Clinic
At Sanford Orthopedics & Sports Medicine, we offer a Walk-In Clinic in Fargo and Fast Track Clinics in Bismarck and Sioux Falls to ensure that you get specialized care when you need it. There's no appointment needed. In Bemidji, we offer same-day appointments so you get in the day you call.
Sanford Health News
background-image

Learn safe ways to continue your chiropractic care during COVID-19

background-image

Workouts and skill-building drills help leave pandemic uncertainties behind
Classes & Events
background-image

Mon 07/06/20 6:00 PM - Mon 07/27/20 8:00 PM
Sanford Thief River Falls Medical Center

background-image

Mon 07/06/20 6:30 PM - Mon 07/06/20 8:30 PM
Sanford Moorhead Campus 2nd Floor Conf Room