Meet Our Boards & Senior Leaders
Sanford Health leadership drives us to improve, to heal, and to cure. Three main teams make up our leadership:
Board of Trustees members are volunteers. This dedicated group of community leaders has strategic responsibility for activities affecting the entire organization and fulfillment of our mission across our system.
Executive Leadership members, as corporate officers of Sanford Health, are accountable to the Board of Trustees for fulfillment of the mission of our nonprofit organization.
International Board members are involved in the guidance, direction, oversight and promotion of Sanford's global efforts to improve the human condition, which includes the oversight of Sanford World Clinic. The team is accountable to the Board of Trustees for fulfillment of the mission of our nonprofit organization.
Mark Paulson, MD
Chair
Perham Health Clinic
Perham, MN
Brent Teiken
Vice Chair
Perficient
GM
Fargo, ND
Donald "Jake" Jacobs
Treasurer
Townsquare Media Market Manager/VP
Sioux Falls, SD
Jim Cain
Secretary
KeyBanc
Managing Partner
New York, NY
David Beito
Past Chair
Northern State Bank
President
Thief River Falls, MN
Kelby K. Krabbenhoft
Sanford Health
President & CEO
Maria Bell, MD
Sanford Gynecologic
Oncology Clinic
Sioux Falls, SD
Barbara M. Everist
Former South Dakota Senator
Sioux Falls, SD
Patrick W. Durick
Pearce & Durick
Attorney at Law
Bismarck, ND
Neil Gulsvig
Align Co-founder/President & CEO
Wausau, WI
Thomas C. Hruby
Retired
Former owner-Tom Hruby & Associates
Bemidji, MN
Mark Lundeen, MD
Sanford Orthopedics & Sports Medicine
Fargo, ND

Andy North
Professional Golfer
Madison, WI
Kelby K. Krabbenhoft
President and Chief Executive Officer
Micah Aberson
Executive Vice President
Mike Begeman
Vice President, Community Relations and Corporate Administration

Daniel Blue, MD
Vice President
Sanford World Clinic

Randy Bury
President, The Evangelical Lutheran Good Samaritan Society
Bill Gassen
Chief Human Resources Officer

Paul Hanson
President
Sanford Sioux Falls

Dave Horazdovsky
CEO, The Evangelical Lutheran Good Samaritan Society
JoAnn Kunkel
Chief Financial Officer
Michael LeBeau, MD
President
Sanford Bismarck
Bryan Nermoe
President
Sanford Fargo
Kim Patrick
Chief Business Development Officer
David Pearce, PhD
President
Sanford Research and Innovation
Nathan Peterson
Chief of Staff
Vice President
Strategic Planning and Governance
Nate White
Chief Operating Officer
President
Sanford Fargo
John Snyder
President
Sanford Health Plan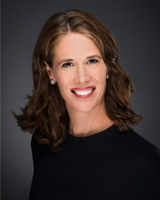 Allison Suttle, MD
Chief Medical Officer
Jennifer Grennan
Chief Legal Officer

Matt Hocks
Chief Operating Officer

David Shulkin, MD
Chief Innovation Officer
Luis Garcia, MD
President
Clinic Governance & Strategy
Kevin Lampe
President
Sports Complex
Susan Jarvis
President
Sanford Bemidji

Cindy Rarick
Chair
Professional LPGA Legends Tour golfer and entrepreneur

Manny Ohonme
Vice Chair
Founder of Samaritan's Feet

Andy North
Past Chair
Retired professional golfer and two-time U.S. Open winner

Miles Beacom
Board Member
President and CEO of PREMIER Bankcard

Gary Hall, Jr.
Board Member
Olympic Hall of Fame Swimmer, Patient Advocate, CEO, Hallway Consulting
Kelby Krabbenhoft
Board Member
President and CEO of Sanford Health

Barbara Nicklaus
Board Member
Chairman and Co-Founder of the Nicklaus Children's Health Care Foundation

Kirk Penney
Board Member
Retired Shooting guard for the New Zealand Breakers of the Australian National Basketball League
Robin Smith, MD, MBA
Board Member
President and Chairman of the Stem for Life Foundation

David Shulkin
Board Member
Former United States Secretary of Veterans Affairs