Meet Our Boards & Senior Leaders
Sanford Health leadership drives us to improve, to heal, and to cure. Three main teams make up our leadership:
Board of Trustees members are volunteers. This dedicated group of community leaders has strategic responsibility for activities affecting the entire organization and fulfillment of our mission across our system.
Executive Leadership members, as corporate officers of Sanford Health, are accountable to the Board of Trustees for fulfillment of the mission of our nonprofit organization.
International Board members are involved in the guidance, direction, oversight and promotion of Sanford's global efforts to improve the human condition, which includes the oversight of Sanford World Clinic. The team is accountable to the Board of Trustees for fulfillment of the mission of our nonprofit organization.
Mark Paulson, MD
Chair
Perham Health Clinic
Perham, MN
Brent Teiken
Vice Chair
Sundog
CEO
Fargo, ND
Donald "Jake" Jacobs
Treasurer
Townsquare Media Market Manager/VP
Sioux Falls, SD
Jim Cain
Secretary
Cain Brothers
New York, NY
David Beito
Past Chair
Northern State Bank
President
Thief River Falls, MN
Kelby K. Krabbenhoft
Sanford Health
President & CEO
Barbara M. Everist
Former South Dakota Senator
Sioux Falls, SD
Thomas C. Hruby
Retired
Former owner-Tom Hruby & Associates
Bemidji, MN
Maria Bell, MD
Sanford Gynecologic
Oncology Clinic
Sioux Falls, SD
Mark Lundeen, MD
Sanford Orthopedics & Sports Medicine
Fargo, ND
Patrick W. Durick
Pearce & Durick
Attorney at Law
Bismarck, ND
Melissa Hinton
Evans, Haigh & Hinton, LLP
Sioux Falls, SD

Andy North
Professional Golfer
Madison, WI
Kelby K. Krabbenhoft
President and Chief Executive Officer
Micah Aberson
Executive Vice President
Mike Begeman
Vice President, Public Affairs and Corporate Administration

Daniel Blue, MD
Executive Vice President
Sanford World Clinic

Randy Bury
President, The Evangelical Lutheran Good Samaritan Society
Bill Gassen
Chief Human Resources Officer

Paul Hanson
President
Sanford Sioux Falls

Dave Horazdovsky
CEO, The Evangelical Lutheran Good Samaritan Society
JoAnn Kunkel
Chief Financial Officer
Michael LeBeau, MD
President
Sanford Bismarck
Bryan Nermoe
President
Sanford Bemidji
Kim Patrick
Chief Business Development Officer
David Pearce, PhD
Executive Vice President
Sanford Research and Innovation
Nathan Peterson
Chief of Staff
Vice President
Strategic Planning and Governance
Nate White
Chief Operating Officer
President
Sanford Fargo
Kirk Zimmer
Executive Vice President
Sanford Health Plan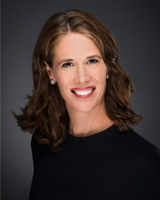 Allison Suttle, MD
Chief Medical Officer
Jennifer Grennan
Chief Legal Officer

Matt Hocks
Chief Operating Officer

David Shulkin, MD
Chief Innovation Officer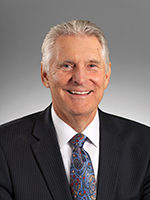 Andy North
Golf wasn't the first sport of choice for two-time U.S. Open Champion Andy North. The professional golfer instead opted to play football and basketball. But when a knee injury forced him to give up contact sports, he turned to golf and the game quickly became a passion and ultimately his life's work.
After racking up amateur victories, the Wisconsin native turned professional in 1972 and immediately embarked on a successful PGA career. He won the 1978 and 1985 U.S. Open Championships, making him one of only 16 men to win the event more than once. He also played on the 1978 World Cup and 1985 Ryder Cup teams and became one of the sport's top career earners.
Now a successful golf commentator for ABC and ESPN, North continues to prove himself as one of golf's best on the Senior PGA Tour.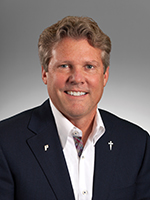 Miles Beacom
Miles Beacom has served as president and CEO of PREMIER Bankcard since 1992. Under his leadership, PREMIER Bankcard has grown to serve more than 2.8 million customers nationwide, making the company the 12th largest issuer of MasterCard credit cards in the country.
With more than 30 years of credit card industry experience, Beacom has served in a variety of management positions with other financial institutions. He currently serves on the Board of Directors for PREMIER Bankcard, LLC, First PREMIER Bank, United National Corporation, the South Dakota Hall of Fame, ReliaMax, the Catholic Diocese for Eastern South Dakota, Lam Radio, the Eastbank Board of Directors (Sioux Falls Area Community Foundation), the Dakota State University Foundation, and the USD Beacom School of Business Advisory Board.
Beacom is recognized as a visionary in the business world and a strong role model for his dedication to community service and generous philanthropy.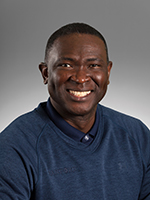 Manny Ohonme
Emmanuel "Manny" Ohonme has achieved national and international recognition as a philanthropist, social entrepreneur, businessman, speaker and author. He is the founder and president of Samaritan's Feet International, a global humanitarian organization working in more than 75 countries and 325 U.S. cities to provide shoes and help save underprivileged barefoot children from foot-borne illnesses and soil-transmitted parasites.
Ohonme also is president and CEO of Barefoot Legacies Group, a social entrepreneurial venture that combines for-profit and nonprofit interests through manufacturing of apparel and shoes, consulting services and development of leadership strategies.
He has delivered keynote speeches and motivational messages around the world for more than 10 years and recently published his first book, "Sole Purpose."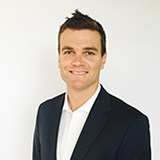 Kirk Penney
Kirk Penney was born in Auckland, New Zealand, and has been playing basketball and growing a fan base in a variety of international basketball leagues and communities ever since.
Penney started his career with the National Basketball League in New Zealand where he was named Rookie of the Year. He then accepted a scholarship to attend the University of Wisconsin, where he was twice named first-time All-Big Ten and won two Big Ten championships. He also earned honorable mention All-American and played in the 2000 Final Four.
Over his career Penney has represented New Zealand at the 2000 and 2004 Olympic Games and the 2002, 2006, 2010 and 2014 World Championships. He also played with the Miami Heat and Los Angeles Clippers in the NBA.
Today, he is back in New Zealand and recently signed a three-year contract with the New Zealand Breakers team in the Australian National Basketball League, returning to where his career began.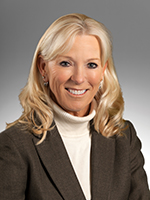 Cindy Rarick
Cindy Rarick became a pro golfer in 1981, and just four years later, qualified for the LPGA tour. Rarick went on to win five tournaments on the Tour, her first in 1987—the same year she won the Gatorade Most Improved Player Award. Her highest finish on the money list was 10th in 1990.
Rarick now plays on the LPGA Legends Tour. She has six credited holes-in-one and one Legends Tour victory. In addition to golfing around the country, Rarick is co-owner of Silvara Vineyards in Leavenworth, Wash. The successful winery is located on a five-acre estate on a gentle hillside surrounded by the Cascade Mountains.
Dr. Robin Smith
Dr. Robin L. Smith is recognized as a global thought leader, top medical expert, writer and entrepreneur in one of the fastest growing segments of modern-day medicine: cell therapy research.
Dr. Smith founded The Stem for Life Foundation, a Cura Foundation, and has held the position of president and chairman of the board of directors since 2007. She sits on public and private company board of directors including chairman of the board of MYnd Analytics, director of Rockwell Medical, director of Signal Genetics, and director of BioXcel Corp. She also served as chairman of the board of directors of Caladrius Biosciences (formerly NeoStem) after leading the company as CEO and chairman from 2006 to 2015, where she positioned the company as a leader in the emerging cellular therapy industry.
Dr. Smith earned her B.A. and M.D. from Yale University and her M.B.A. from the Wharton School of Business.
Kelby Krabbenhoft
As CEO, Kelby Krabbenhoft is responsible for the overall vision and direction of Sanford Health. He has served as president and CEO since 1996.
During his tenure, Krabbenhoft has led dynamic growth and development of the health system and created the vision for T. Denny Sanford's initial $400 million gift and subsequent gifts of more than $300 million. These gifts have made possible the Sanford Initiatives involving children's health and global clinics; research centers to find a cure for type 1 diabetes and breast cancer; and Sanford Imagenetics, combining genomics and advanced internal medicine, research and education.
Previous positions held by Krabbenhoft include: president and CEO, Freeman Health System, Joplin, Mo.; executive vice president, Sisters of Mary of the Presentation Health Corporation, Fargo, N.D.; president, St. Margaret's Hospital, Spring Valley, Ill.; and president, Guttenberg Hospital, Guttenberg, Iowa.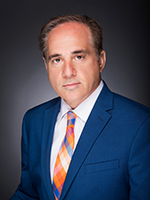 David Shulkin
David Shulkin, MD, former secretary of the U.S. Department of Veterans Affairs, is Sanford Health's chief innovation officer.
He leads initiatives to advance work in research, Imagenetics, the Sanford Chip, Profile and World Clinic. He helps to drive the health system's continued clinical development and serves as a strategic advisor on Sanford Health's national growth strategy and overall public policy efforts.
He is a director on the Sanford International Board and an ambassador for Sanford Health on many of the health system's domestic and international projects. In addition, he works with others in academia and health care, providing strategic direction and advice on national health care issues.
Gary Hall, Jr.
Gary Hall Jr. is a ten time Olympic medal winner and represented the United States in the 1996, 2000 and 2004 Olympics. He is a former world record-holder in two relay events. In 2012, Hall was inducted in the Olympic Hall of Fame.
With all his accolades, it may come as a surprise to hear that Hall was diagnosed with Type 1 diabetes in 1999. His diagnosis didn't slow him down, as the following year at the Sydney Summer Olympics, the swimmer won gold in the 50 meter freestyle and was second in the 100 meter freestyle. At the time, he set the American record in the 50 meter freestyle.
He has made a name for himself as a patient advocate, working to educate people about Type 1 diabetes and inspire those diagnosed with the chronic disease. Hall worked with T1D Exchange, a nonprofit organization that connects patients with diabetes researchers. He is currently the CEO of Hallway Consulting.