Caring for Babies through Teens
See Sanford Children's pediatrics team for the highest quality care for your child in a welcoming, child-friendly environment.
Our pediatricians and pediatric nurses are dedicated to meeting the health care needs of children from newborns to young adults. Children and their families receive:
Wellness care
Regular checkups
Preventive health, including immunizations and screenings
Care for illness and injuries
Health education
Parenting support for a variety of child-related issues, illnesses and concerns
Children are at the center of our world at Sanford Pediatrics. We welcome the opportunity to get to know you and your child.
Find A Children's Clinic
Your child needs compassionate care in a convenient location. Visit a clinic or children's hospital in and around Sioux Falls, South Dakota; Fargo, North Dakota; Bismarck, North Dakota; and Bemidji, Minnesota.
Well Child Checkups
What takes place at a well child check for kids ages 0-3? Why would a child over age 3 continue to have well child checks? Why should you take your preteen or teenager in for a well child check? Regular well child checks help ensure children and teens are getting the proper care they need to stay healthy. Read more about checkups.
Find the Right Doctor for You

Take the Quiz
Answer a few questions about your wellness preferences and approach.
Get Your Results
Discover your patient personality and see providers with similar profiles.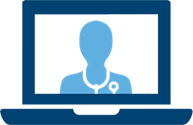 Find Your Doctor
Read the profiles to find the right provider and make your appointment.