Sanford Fertility & Reproductive Medicine
Now scheduling appointments in these outreach locations:
Sioux City, IA: Siouxland Women's Health Care
Aberdeen, SD: Aberdeen Medical Center
Rapid City, SD: Rushmore OB/GYN Clinic
We encourage you to use the complimentary valet parking service conveniently provided to all patients, families, and visitors. Valet services are available Monday through Friday at the entrance of Sanford Women's Medical Building 3.
1500 W. 22nd St.
Suite 102
Sioux Falls, South Dakota 57105
Sanford Fertility & Reproductive Medicine Doctors
Learn More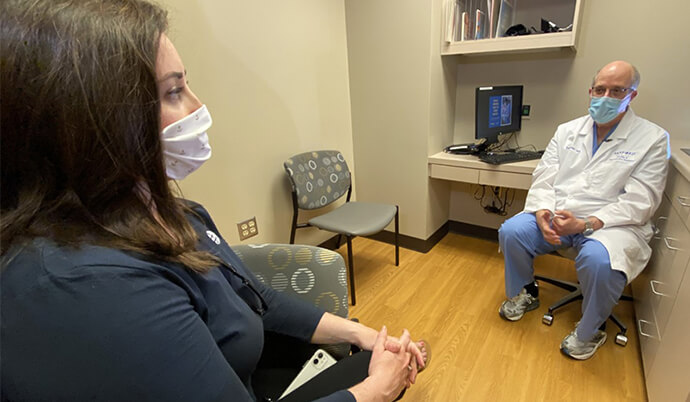 Fertility Medicine and the Pandemic
The Sanford Health Fertility and Reproductive Medicine clinic felt the impact of the COVID-19 pandemic. Sanford Health made the hard decision to close the clinic for several weeks. When we reopened, our team took precautions to keep patients safe and healthy. Learn more about our continuing safety measures below.