The Magnet® Difference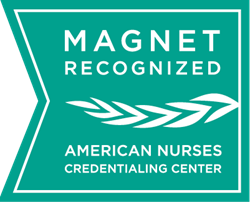 The American Nurses Credentialing Center's Magnet designation is the most prestigious credential a health care organization can achieve for nursing excellence and quality patient care. Research demonstrates that Magnet designation provides specific benefits including improved patient outcomes, higher patient satisfaction and high job satisfaction among nurses.
Sanford USD Medical Center and Clinics has been a Magnet-recognized organization since 2003, being designated five consecutive times for nursing excellence.
Sanford Bismarck has been a Magnet-recognized organization since 2008, being designated three consecutive times for nursing excellence.
What Does it Take to Achieve Magnet Status?
Magnet organizations exemplify the 14 forces of magnetism established by the American Nurses Credentialing Center by demonstrating:
A high-quality care environment
Clinical autonomy and responsibility
Participatory decision-making
Strong nurse leaders
Two-way communication with staff
Community involvement
Opportunity and encouragement for professional development
Effective use of staff and resources
High levels of job satisfaction (directly affects patient satisfaction)
Attention to cultural and ethnic diversity
Magnet Status is the highest national recognition awarded to a hospital or medical center for excellence in nursing. It is accepted nationally as the gold standard of patient care and provides healthcare consumers with a benchmark to measure quality of nursing care.
Learn More About the American Nurses Credentialing Center and Magnet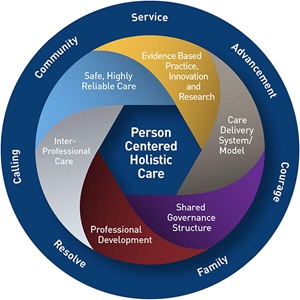 Shared Nursing Governance
Sanford Health has a history of nursing excellence. Nurses are empowered daily within a care delivery model that has person-centered, holistic care at its core. This core work is supported by Sanford's values that promote courage and resolve to pursue advancement in service to our patients, their families and the communities we serve.
Sanford nurses are both expected and encouraged to be a voice in the organization's decision-making processes. Shared governance is a structure and process that allows our nurses to collaborate with each other and with nursing leaders in making decisions about their practice.