Scanning Your Body's Structure & Functions
When your doctor needs more information about an organ, tissue or tumor, you could meet our nuclear medicine team. Sanford Health provides a variety of nuclear medicine tests including bone scans, PET scans, gallium scans and MIBG scans.
Nuclear medicine is a branch of medical imaging that uses small amounts of radioactive material to diagnose or treat a variety of diseases. Nuclear medicine scans allow doctors to provide more accurate and detailed diagnoses and targeted treatments.
These types of scans are helpful for diagnosing:
Thyroid disease
Gall bladder disease
Heart conditions
Cancer
Alzheimer's disease and other types of dementia and brain disease
Nuclear medicine procedures are non-invasive, and except for IV injections, are usually painless. Doctors often combine nuclear medicine results with other test results to get a more accurate report of your condition.
Learn More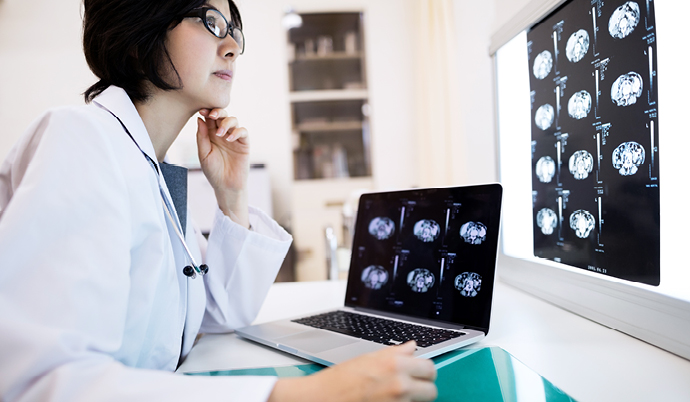 Nuclear Medicine Facts
What is nuclear medicine? How are nuclear medicine scans done? What are the most common tests? Learn the answers to common questions about nuclear medicine.
Sanford Health News
background-image

President of Bismarck region of Sanford Health was a doctor & educator first

background-image

Golfing great has played all over the world but Sioux Falls, SD, will be a first
Classes & Events
background-image

Thu 08/22/19 7:30 PM - Thu 08/22/19 9:00 PM


background-image

Thu 08/22/19 7:30 PM - Thu 08/22/19 8:30 PM
Dell Rapids