Hospital Medicine Fellowship
The Sanford Health Hospital Medicine Fellowship in Bismarck is a year-long, comprehensive program for internal and family medicine specialists. Our program includes critical care, hospital administration, quality improvement education and teaching skills so our fellows are prepared to care for acutely ill adults and become future leaders in hospital medicine.
Fellowship subspecialty rotations and intensives include:
Cardiology
Critical care
Gastroenterology
Hematology/Oncology
Nephrology
Neurology
Pulmonology
In the critical care setting, fellows gain experience with codes and vent management, along with procedural experience. Fellows can also choose elective rotations within their unique areas of interest, including anesthesia and interventional radiology.
Guided by a Team of Hospitalists
As a fellow, you'll have the opportunity to work alongside experienced physicians and leaders who have a shared passion for hospital medicine. Training is based on the core competencies of the Society of Hospital Medicine.
Training Experiences
The Hospital Medicine Fellowship is designed to train physicians in all aspects of inpatient adult care. You'll learn how to manage patient admission through the Emergency Department and provide patient management consulting services to other physicians.
Program Opportunities
Bi-weekly journal clubs focused on the standard clinical curriculum for hospitalists, as outlined by the Society of Hospital Medicine, and a wide range of other topics.
Monthly didactics led by hospitalists and subspecialists for fellows, residents and medical students.
Opportunities to participate in quality assurance projects, teaching, code training and interdisciplinary team meetings.
To learn more about the Hospital Medicine Fellowship, contact our program coordinator LaVonne Sheldon or program director Dr. Issa Al Rabadi by email or call (701) 323-8121.
About Bismarck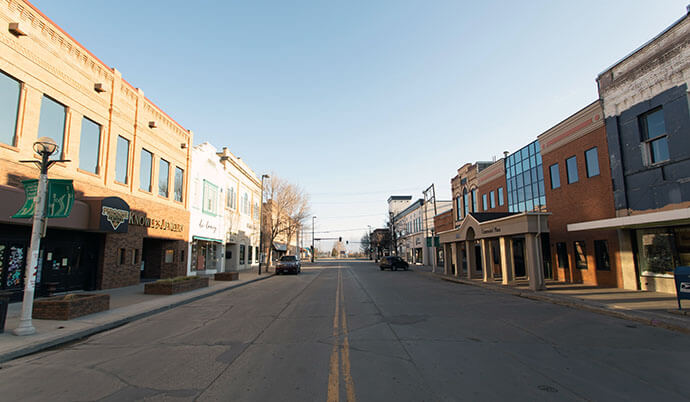 Get to Know Bismarck, North Dakota
As the capital city of North Dakota, Bismarck is truly one of a kind. The city offers picturesque landscapes and farmland, a fast-growing community and economic diversity. Students can work and live in a thriving community that provides a variety of retail, dining, musical, sporting events and outdoor activities.