What you Need to Know About COVID-19
Sanford Health is committed to the health of our patients, our employees and the communities we serve. The COVID-19 pandemic is a rapidly evolving situation. We will continue to provide the public with the most current COVID-19 information.
What are the symptoms of COVID-19?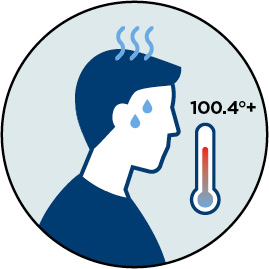 100.4°+ Fever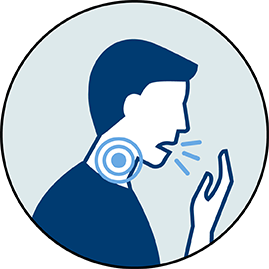 Cough or sore throat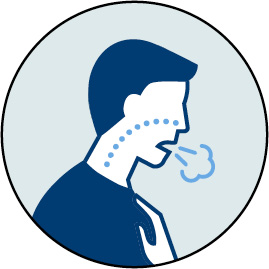 Difficulty breathing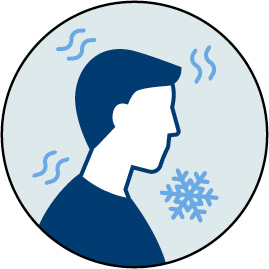 Chills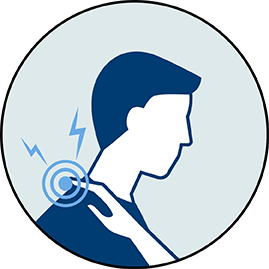 Muscle pains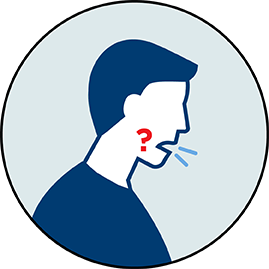 New loss of taste or smell
What should I do if I have symptoms or think I've been exposed to COVID-19?
Current Sanford Patients
Option 1: Schedule an E-Visit
Log in to your My Sanford Chart to request an e-visit.
Select your reason for an e-visit and follow the prompts.
Submit your request for an e-visit and a Sanford physician will respond to you within four hours through My Sanford Chart.
Option 2: Call your doctor's office
If you are experiencing fever or cough, or if you feel you might have COVID-19, for the health and safety of our patients and employees please do not go directly to your clinic.
New to Sanford Health
If you are not a current patient and experiencing fever or cough, or if you feel you might have COVID-19 call My Sanford Nurse.
A Sanford Health nurse will ask you questions regarding your symptoms, if you have been in contact with anyone who has been diagnosed with COVID-19 and your previously traveled locations.
What are my care options during the COVID-19 pandemic?
We're ready to care for you. Our clinics are following recommendations from the CDC to keep our patients and providers healthy. It is safe to seek care through an in-clinic appointment. Learn more about your care options.
We're also encouraging patients to explore their virtual care options. You can see a provider from the comfort of home over your smartphone, computer or tablet. Learn more about our virtual care options. 
How is COVID-19 treated?
Treatment for COVID-19 is supportive care (treating the symptoms). There are no antiviral or vaccine options at this time.
How can we prevent COVID-19 from spreading?
Avoid close contact with people who are sick.
Avoid touching your eyes, nose and mouth.
Stay home as much as possible.
Put distance between yourself and other people.
Clean and disinfect frequently touched objects and surfaces.
Cover your mouth and nose with a cloth face cover when around others.
Practice good respiratory and hand hygiene:

Cover your cough and sneezes.
Wash your hands often (for at least 20 seconds) and use an alcohol-based hand sanitizer.
Social Distancing
Maintain a distance of at least 6 feet from others.
Stay Home When Sick
Login to My Sanford Chart to start an e-visit or call the nearest clinic to have your symptoms evaluated.
Keep Hands Clean
Wash your hands often with soap and warm water for 20 seconds.
COVID-19 FAQs
COVID-19 is a respiratory illness caused by a new strain of a coronavirus called SARS-CoV-2. This pandemic started in China, but has now spread to many countries, including the United States.
How does COVID-19 spread?
The virus is spread from person to person through close contact and respiratory droplets that are produced when an infected person coughs or sneezes. It may be possible to get COVID-19 through contact with a contaminated surface or object; however, this is not the main way the virus spreads.
Everyone is encouraged to wear a cloth face cover when around others. Health care workers are required to wear surgical face masks or other approved personal protective equipment (PPE) in care areas.
Is Sanford Health limiting visitors to its facilities?
One visitor will be allowed per patient in all areas except designated COVID-19 units where no visitors will be allowed (exceptions may be made in end-of-life situations at the discretion of a facility).

Hospital visiting hours will be from 8 a.m. – 8 p.m. daily.
All visitors will continue to be screened according to current guidelines and will be expected to wear a face mask (cloth or surgical) at all times. If a visitor does not have a mask, the facility will provide one.

For clinic visits and outpatient appointments, one visitor will be allowed per patient.

All visitors will be screened and expected to wear a face mask (cloth or surgical) at all times. If a visitor does not have a mask, the facility will provide one.
Examples of how this process works:
A woman may bring one visitor with her to a 20-week ultrasound. Both parties should wear a face mask into the clinic and for the duration of the appointment.
A parent brings their child in for an appointment or procedure. Both the parent and child must wear a mask while on hospital grounds. Because the child is the patient, one parent counts as their one visitor. That parent or guardian cannot bring a partner, spouse or other children with them. They may switch out with another parent or guardian, although it's safest to keep this to a minimum.
An adult hospitalized for four days may have several visitors over the course of their stay, but only one at a time. It is recommended to keep the total number of visitors to a minimum. All visitors must wear a mask while on hospital grounds.
Can patients get prescriptions without visiting the pharmacy?
Yes. Sanford Health and many area pharmacies offer delivery and mail-order services. Patients should call their pharmacy to confirm these services are available.
Where can I go for information?
Our patients and care teams are grateful for the outpouring of support from our communities. We're currently accepting donations of face masks, disinfecting supplies and gifts to support the health care professionals working on the front lines. See how you can give by visiting COVID-19 Community Donations.
Is Sanford Health taking part in any COVID-19 clinical trials?
Sanford Research is leading a statewide clinical research study into the anti-malarial drug hydroxychloroquine in South Dakota. The study seeks to understand this drug's role in potentially preventing some individuals from getting sick with COVID-19. It is a collaborative study among Sanford Health, Avera Health and Monument Health.
Learn more about the hydroxychloroquine clinical trial.
Sanford Health News
background-image

New physical therapy device will help patients with neurological issues

background-image

2019 merger between two health systems helps solve 2020 challenges
Classes & Events
background-image

Thu 05/28/20 7:00 PM - Thu 05/28/20 8:00 PM
Online Class

background-image

Thu 05/28/20 7:30 PM - Thu 05/28/20 9:00 PM
Online class