What You Need to Know About COVID-19
Sanford Health is committed to the health of our patients, our employees and the communities we serve. The COVID-19 pandemic is a rapidly evolving situation. We will continue to provide the public with the most current COVID-19 information.
What are the symptoms of COVID-19?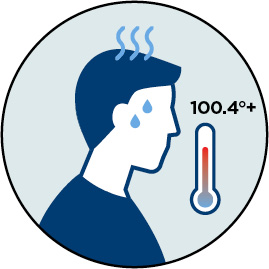 100.4°+ Fever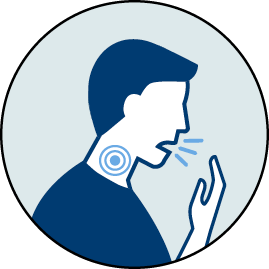 Cough or sore throat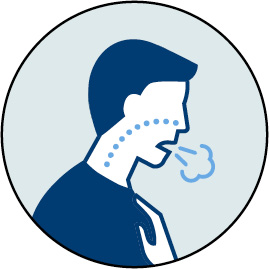 New shortness of breath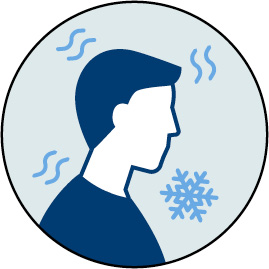 Chills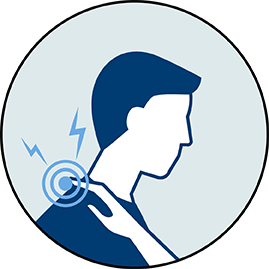 New muscle pains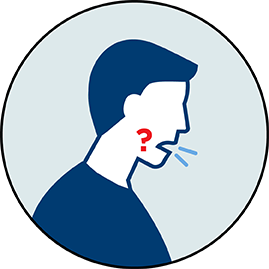 New loss of taste or smell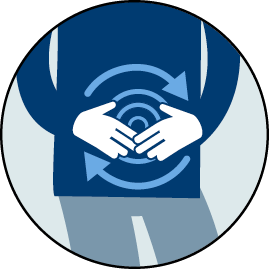 Diarrhea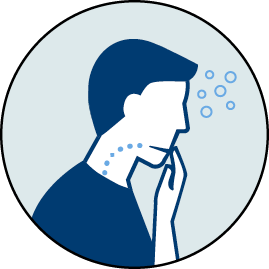 Nausea or vomiting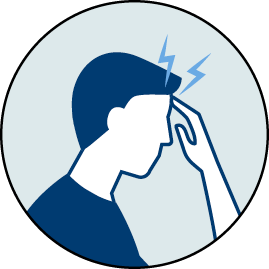 New headache or excessive fatigue
Congestion or runny nose
What should I do if I have symptoms or think I've been exposed to COVID-19?
Current Sanford Patients
Option 1: Schedule an E-Visit
Log in to your My Sanford Chart to request an e-visit.
Select your reason for an e-visit and follow the prompts.
Submit your request for an e-visit and a Sanford physician will respond to you within four hours through My Sanford Chart.
Option 2: Call your doctor's office
If you are experiencing fever or cough, or if you feel you might have COVID-19, for the health and safety of our patients and employees please do not go directly to your clinic.
New to Sanford Health
If you are not a current patient and experiencing fever or cough, or if you feel you might have COVID-19 call My Sanford Nurse.
A Sanford Health nurse will ask you questions regarding your symptoms, if you have been in contact with anyone who has been diagnosed with COVID-19 and your previously traveled locations.
What are my care options during the COVID-19 pandemic?
We're ready to care for you. Our clinics are following recommendations from the CDC to keep our patients and providers healthy. It is safe to seek care through an in-clinic appointment. Learn more about your care options.
We're also encouraging patients to explore their virtual care options. You can see a provider from the comfort of home over your smartphone, computer or tablet. Learn more about our virtual care options. 
How is COVID-19 treated?
Treatment for COVID-19 is supportive care (treating the symptoms). There are no antiviral or vaccine options at this time.
How can we prevent COVID-19 from spreading?
Avoid close contact with people who are sick.
Avoid touching your eyes, nose and mouth.
Stay home as much as possible.
Put distance between yourself and other people.
Clean and disinfect frequently touched objects and surfaces.
Cover your mouth and nose with a cloth face cover when around others.
Practice good respiratory and hand hygiene:

Cover your cough and sneezes.
Wash your hands often (for at least 20 seconds) and use an alcohol-based hand sanitizer.
COVID-19 FAQ
COVID-19 is a respiratory illness caused by a new strain of a coronavirus called SARS-CoV-2. This pandemic started in China, but has now spread to many countries, including the United States.
How does COVID-19 spread?
The virus is spread from person to person through close contact and respiratory droplets that are produced when an infected person coughs or sneezes. It may be possible to get COVID-19 through contact with a contaminated surface or object; however, this is not the main way the virus spreads.
Everyone is encouraged to wear a cloth face cover when around others. Health care workers are required to wear surgical face masks or other approved personal protective equipment (PPE) in care areas.
How can I get tested for COVID-19?
If you're experiencing COVID-19 symptoms or were exposed to the virus, you may need to get tested. You will need a referral from a health care provider.
Current Sanford Health patients should schedule an e-visit using My Sanford Chart. A physician will respond to your request within four hours.
If you're new to Sanford Health, call My Sanford Nurse to learn about your next steps for care.
Are COVID-19 tests accurate?
If you get a negative test result but are experiencing symptoms or know you were exposed, please continue quarantining to protect those around you. You can get a false negative if the test was administered too soon or too late into the infection.
Is Sanford Health limiting visitors to its facilities?
Hospitals
New visitor policy, effective June 26, 2020:
Hospital visiting hours are 7 a.m. to 8 p.m.
Adult patients are allowed one visitor in all areas. Because some facilities may have a slightly different policy, please call ahead to confirm. No visitors are permitted in COVID-19 units.
For end of life care, visitors will be allowed at the discretion of the facility and must follow all visitor guidelines.
Pediatric and NICU patients are allowed two visitors (adult or minor). This can include parents, guardians or other support persons. Because some facilities may have a slightly different policy, please call ahead to confirm.

Visitors will be screened to follow current guidelines and must wear a mask (cloth or surgical) at all times.
Clinic Visits and Outpatient Appointments
Adult patients are allowed one visitor.
NICU and pediatric patients are allowed two visitors during their appointment. This can include parents, guardians or other support persons.

Visitors must wear a mask (cloth or surgical) at all times.
Directors can make exceptions on a case-by-case basis.
Long-Term Care Facilities
What this means in our skilled nursing and assisted living facilities:
All locations are temporarily closed to all visitors until further notice to protect the health of our employees and residents who face the highest risk of illness.
Friends and family are encouraged to communicate with loved ones remotely through phone calls, Facebook or video conferencing.
Examples of how this process works:
A woman may bring one visitor with her to a 20-week ultrasound. Both parties should wear a face mask into the clinic and for the duration of the appointment.
A parent brings their child in for an appointment or procedure. Both the parent and child must wear a mask while on hospital grounds. Because the child is the patient, one parent counts as one visitor. That parent or guardian can bring a partner, spouse or one other child with them. They may switch out with another parent or guardian, although it's safest to keep this to a minimum.
An adult hospitalized for four days may have several visitors over the course of their stay, but only one at a time. It is recommended to keep the total number of visitors to a minimum. All visitors must wear a mask while on hospital grounds.
Can patients get prescriptions without visiting the pharmacy?
Yes. Sanford Health and many area pharmacies offer delivery and mail-order services. Patients should call their pharmacy to confirm these services are available.
Where can I go for information?
Our patients and care teams are grateful for the outpouring of support from our communities. We're currently accepting donations of face masks, disinfecting supplies and gifts to support the health care professionals working on the front lines. See how you can give by visiting COVID-19 Community Donations.
What is antibody testing?
Antibody tests check your blood for antibodies to SARS-CoV-2, the virus that causes COVID-19. Antibodies are a response formed by your immune system to attack a virus.
A positive antibody test is presumed to mean you were likely exposed to COVID-19 at some point. Currently, there's not enough research to know for sure if the presence of antibodies means you're protected against reinfection.
Antibody tests include a blood draw. You can expect to be in the clinic for around 20 minutes, just as you would for any other blood draw.
Who can take an antibody test?
Sanford Health offers antibody testing to everyone. You do not need a referral from your physician.
This test only detects antibodies to SARS-CoV-2, the virus that causes COVID-19. It is not designed to detect active COVID-19 infections. If you're experiencing symptoms of the virus, start a COVID-19 e-visit.
How much does the antibody test cost?
Sanford Health is offering antibody testing for $65. Tests are not billed to insurance, and payment is required at the time of service. Sanford Laboratories accepts all major credit cards.
Where do I go for antibody testing?
You can get tested at nearly 40 Sanford Laboratory locations without an appointment.
After you get tested, you'll get your results through My Sanford Chart. It typically takes three to four days to receive your results. If you don't have a My Sanford Chart account, your test results will be mailed to you.
Testing is available at:
North Dakota
South Dakota
Minnesota
Iowa
Sanford Health News
background-image

By chance, two women are neighbors again in senior living after decades apart

background-image

During pandemic, maintaining exercise regimen can be difficult, not impossible
Classes & Events
background-image

Mon 11/30/20 8:00 AM - Mon 11/30/20 5:00 AM
Sanford USD Medical Center Meeting Room A

background-image

Mon 11/30/20 8:00 AM - Mon 11/30/20 11:30 AM
Falls Community Health