A Healing Place Designed for Kids
At Sanford Children's, we deliver care that's tailored to children and stays focused on your family.
Here you'll find inspiration, imagination and play - as important to healing as our leading technology, breakthrough research and advanced medicine.
When your child is sick or injured, you have access to 300 experts providing care in over 35 specialties. You'll also find we're committed to local programs that help inform and connect kids, families, advocates, researchers and health care professionals.
Anna Larson, a former patient, became a nurse because of her childhood care at Sanford Children's.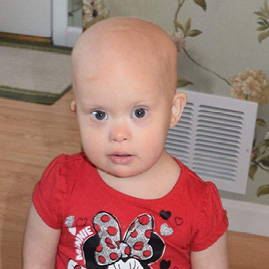 Sanford Children's is like a second home to 3-year-old Evelyn Ness, who was born with Down syndrome and a number of health complications.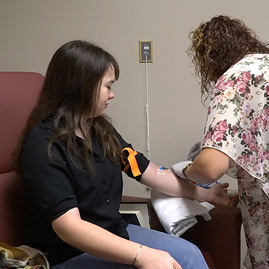 Allie Chavez, 17, is newly diagnosed with type 1 diabetes and joined Sanford Health's T-Rex clinical trial through online research.
Sanford Health News
background-image

"I have always been intrigued by the health care industry and all of its moving parts."

background-image

Last year, we, like many families each year, entered the door of a hospice home to spend a final Christmas with a loved one.