Child's Voice
Child's Voice is a nationally accredited Children's Advocacy Center (CAC). We evaluate patients who may be victims of child maltreatment. This includes children who are potential victims of:
All types of neglect
Sexual abuse
Emotional abuse
Medical abuse
Drug endangerment
Witnesses to violence
Child trafficking
Child's Voice uses a multidisciplinary approach. We bring together a team of specialists to provide comprehensive medical services to children who may have suffered various forms of abuse.
Our goal as a children's advocacy center is to make sure that children aren't further harmed by the systems designed to protect them.
Child's Voice serves children from newborns to 18-year-olds. The children and families that come to us are often in crisis and may need extra time and emotional and physical support. We work to address their needs without causing more trauma for the child and nonoffending family members.
We offer victim support and advocacy at all appointments and through follow-up care. These services include:
Crisis intervention and support
Attendance at case reviews
Education about the multidisciplinary response
Assistance with referrals for basic needs, mental health and medical care
Child's Voice collaborates with a variety of partners. This includes law enforcement, child protection services, state's attorneys, forensic interviewers and health care providers.
Referrals to Child's Voice are made primarily by law enforcement, child protection services and medical professionals. We'll help guide medical professionals through the referral process.
Outreach in Watertown
Our team provides outreach services on the second floor of the Sanford Health Watertown Clinic. We're available on Tuesdays from 8 a.m. to 5 p.m.
Henry's Run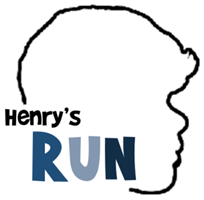 Learn about Henry's Run or register now.
1503 W. 18th St.
Sioux Falls, South Dakota 57105
Our Services
The medical evaluation includes a forensic interview, which focuses on fact-finding. A forensic interview is done by a specially trained professional. This specialist is knowledgeable about child development and experienced in interviewing children. The forensic interview helps the medical provider learn the child's history to better treat them.
A complete medical evaluation is important for all child victims. We offer evaluations no matter how long ago the abuse occurred. The evaluation is conducted by a provider who specializes in evaluating children for concerns of possible maltreatment or child abuse. This complete evaluation assesses the health and well-being of a child.
The Child's Voice team meets with you at the beginning of the appointment. After the evaluation, you'll meet with the Child's Voice team again and any present investigating personnel. We'll share what we learned and connect you with any necessary providers and services.
Advocacy and Crisis Counseling
Our family advocate will attend the consultation with the parent or caregiver. You can discuss the details of child abuse with them, get answers to your questions and address any follow-up needs.
Child's Voice provides services to children in eastern South Dakota. Our providers also see children referred from southwestern Minnesota and northwestern Iowa. We evaluate all children who are admitted to Sanford Children's Hospital for maltreatment concerns.
Frequently Asked Questions
How long will the appointment take?
Plan to spend approximately two and a half hours at Child's Voice.
How can I prepare my child for their evaluation?
Tell them that you're taking them to a doctor's office. They'll talk to someone and get a medical assessment to make sure they're healthy. Sometimes, allowing your child to bring a stuffed animal or blanket with them can help them feel more comfortable. If possible, make sure your child is well-rested and has eaten before their appointment.
What will the appointment cost?
You won't have to pay anything. Sanford Health bills insurance or Medicaid for the medical evaluation, so please bring your insurance card. There is no copay for this appointment. If you have any financial or insurance questions, please call Child's Voice.
Will my child need lab testing?
In some circumstances, lab work and urine testing may be necessary. A nurse from Child's Voice will call when your child's results are available.