End-of-Life Support for Children & Caregivers
Rely on our pediatric hospice caregivers to meet the special needs of your child and family at the end of life.
You and your child have access to Sanford's team of specially trained nurses, pastoral care providers, clinical pharmacists and social workers 24/7.
Sanford Children's Hospice provides:
Pain management
Spiritual and social support
Bereavement counseling
Palliative care physicians
Help for families dealing with their own stress as they care for patients with a terminal illness
Ava's House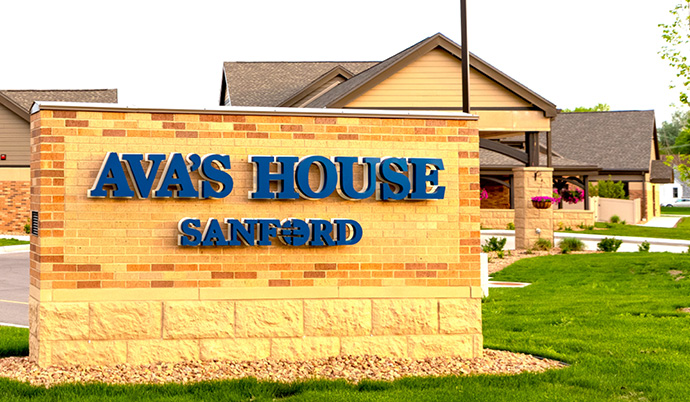 Pediatric Hospice Finds a Home in Sioux Falls
Ava's House, a new acute-level, inpatient hospice facility in Sioux Falls, SD, provides 24-hour nursing care to patients of all ages in a home-like environment. It ensures patients and families have a comforting place to turn when symptoms and pain are beyond the scope of care currently provided in other settings.
Honoring its namesake, Ava Holder, who passed away at 4 years old after a courageous battle against cancer, Ava's House also offers one of only four inpatient pediatric hospice programs in the country.
Sanford Health News
background-image

What SPF to use, how much to hydrate & more ways to protect all ages outside

background-image

Ask for a pediatric vision screening at your child's next checkup
Classes & Events
background-image

Mon 07/22/19 9:30 AM - Mon 07/22/19 11:30 AM
Sanford 2801 Medical Building

background-image

Mon 07/22/19 6:00 PM - Mon 07/22/19 9:00 PM
Sanford Health Plan - Bismarck