A Healing Place Designed for Kids
At Sanford Children's, we deliver pediatric care that's tailored to children and stays focused on your family.
Here you'll find inspiration, imagination and play - as important to healing as our leading technology, breakthrough research and advanced medicine.
When your child is sick or injured, you have access to 300 pediatric experts providing care in over 35 specialties. You'll also find we're committed to local programs that help inform and connect kids, families, advocates, researchers and health care professionals.
Pediatric Specialized Care
See the Sanford Children's pediatrics team for high-quality, compassionate care as your children grow and change.
Primary Care: Sanford Children's pediatricians provide the highest quality care for your child including wellness care, regular checkups, parenting support and immunizations.
Cardiology: Pediatric Cardiologists treat heart-related birth defects, disorders and disease in newborns through young adults.
Ear, Nose, and Throat: If your child has chronic ear infections, speech delays, sinus problems or sleep issues, see the specialists at Sanford Ear, Nose and Throat.
Endocrinology: If you suspect hormonal or growth-related disorders in your child, see our pediatric endocrinologists for the diagnosis and treatment of endocrine system conditions.
Gastroenterology: Pediatric gastroenterologists treat your child's diseases of the digestive system, liver or nutritional difficulties.
Neurology: Pediatric neurologists can help you understand the complexities of brain, spine and nervous system disorders. We treat and manage neurological conditions as a team.
NICU: Critically ill or premature babies get the most advanced care in Sanford Children's neonatal intensive care unit. Your baby benefits from a neonatologist on-site 24/7.
Surgery: Our pediatric surgeons provide surgical care for infants to young adults. Your child will receive care before surgery, during surgery and in post-operative recovery.
Anna Larson, a former patient, became a nurse because of her childhood care at Sanford Children's.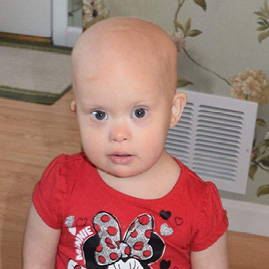 Sanford Children's is like a second home to 3-year-old Evelyn Ness, who was born with Down syndrome and a number of health complications.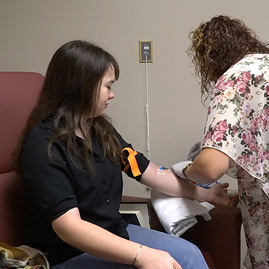 Allie Chavez, 17, is newly diagnosed with type 1 diabetes and joined Sanford Health's T-Rex clinical trial through online research.
Sanford Health News
background-image

2021 conference will be held in Sioux Falls, South Dakota

background-image

"You have to be able to trust your pediatrician and we want to develop that relationship too."