How an HSA Works
How does a Health Savings Account work?
Save pre-tax dollars. An HSA works in partnership with a high-deductible health plan (HDHP). It allows you to save pre-tax dollars for out-of-pocket medical expenses including pharmacy, dental and vision expenses.
Deposit money into your HSA account. You and your employer can deposit money into your HSA account. You'll be given access to a secure, easy-to-use web portal to track your account and request reimbursement for qualified expenses.
Use a convenient card. You'll receive a convenient card to make it easy to access the money in your HSA. You can use it to pay for eligible services and products not covered by your health insurance. Just swipe the card and go. It's that easy!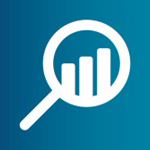 View how your health plans compare including tax saving opportunities.
If you have questions call (877) 243-1372.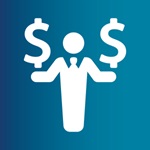 Use the Pharmacy Cost Estimator to view estimated medication costs, participating in-network pharmacies and other plan guidelines. If you need assistance navigating the site please call (855) 305-5062. Under the Value Plan for 2020, there will be a $5 copay for preventive care medications. Refer to this listing and FAQs for eligible preventive care medications.
For information related to blood glucose test strips, click here.
Advantages of a Health Savings Account (HSA)
| | |
| --- | --- |
| | Qualifying HDHP plans tend to have lower premiums and savings provide you an additional opportunity to contribute to your health savings account. |
| | HSAs are considered one of the best tax-advantaged savings plans available. Contributions reduce your taxable income, funds grow tax-free and distributions for qualified medical, dental and vision expenses are not taxed. |
| | Unlike traditional flexible spending accounts (FSA), the HSA is not a "use it or lose it" account. Your balance can continue to grow year to year until you access the funds for qualified expenses. |
| | The money in your HSA account belongs to you. It is yours even if you change employers, change medical plans or retire. The funds are not forfeited in these instances as they would be with a flexible spending account (FSA). |
| | Using an HSA is easy! Contributions to your HSA are made through payroll deduction. |
Who is eligible for an HSA?
You are eligible for a health savings account if all of the following statements are true:
Enrolled in a qualified high-deductible health plan (HDHP)
Not covered by another health insurance plan or flexible spending account
Not enrolled in Medicare, Tri-Care or receiving VA benefits
Not a dependent on someone else's tax return
How Much Can You Contribute to an HSA?
To take full advantage of tax savings and to build a reserve for the future, it is suggested that you maximize your contributions as set by the IRS.

Catch-up contributions are allowed for those greater than 55 years of age ($1,000 in 2019 and $1,000 in 2020).