Bringing Heart and Vascular Care to You
You shouldn't have to travel to receive high-quality care for your heart and vascular system. Sanford Health offers outreach services that bring heart and vascular specialists to your community.
Call (605) 312-2200 to schedule a heart appointment or (605) 312-7300 to schedule a vascular appointment.
We offer heart and vascular outreach services in:
South Dakota
Armour
Brookings
Burke
Canton
Chamberlain
Clear Lake
Huron
Madison
Mitchell
Pierre
Sisseton
Vermillion
Viborg
Watertown
Webster (telemedicine)
Winner
Minnesota
Canby
Jackson
Luverne
Ortonville
Slayton
Tracy
Westbrook
Windom
Worthington
Iowa
Hawarden
Orange City
Rock Rapids
Sheldon
Small-Town Heart Care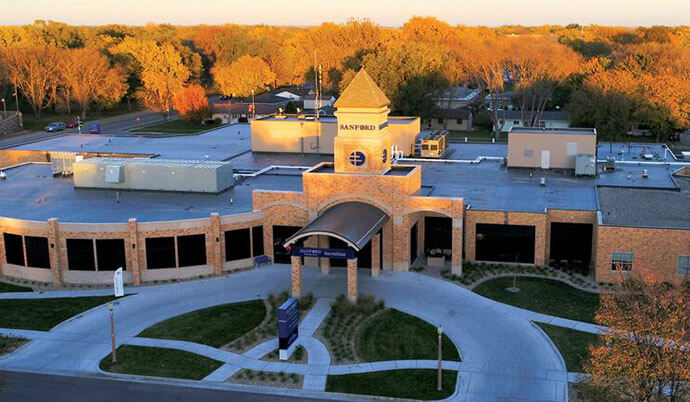 Outreach Makes a Difference
Terry Brady lives in Vermillion, South Dakota. Vermillion is a small town with around 11,000 residents, but it still has access to high-quality cardiovascular care. After his heart surgery, Terry took advantage of outreach care in his community. He had a follow-up visit with a cardiologist from Sioux Falls, South Dakota, and met with a local nurse for heart rehab. His local Sanford Health medical center is one of 32 small-town care centers that gets regular visits from heart specialists.