Improving Health Care for Native Americans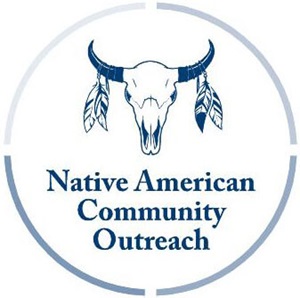 In our time of modern medicine and technology, it's unacceptable that Native Americans still experience some of the highest health disparity rates.
The Native American Community Outreach initiative at Sanford Health is seeking to change that. We're dedicated to addressing disparities by improving access to health care for tribal members.
Our Outreach Initiatives
The Native American Community Outreach initiative helps build relationships and foster innovative thinking among our leaders. We're pursuing opportunities to better meet the needs of Native Americans in our region.
The initiative is prioritizing these four areas:
Patient care management
Tribal members should get the right care at the right time. We're seeking to improve access at all levels of health care.
We're working to:
Bring health services close to home for Native American patients
Refine how we care for and transition these patients
Provide the best care and spiritual services during their stay
Offer excellent coordination after discharge
Workforce development
Sanford Health is leveraging our relationships with tribal colleges and regional universities. We're supporting and developing programs to recruit and maintain a skilled workforce.
Our objectives:
Improve current connections with tribal colleges and local universities
Identify workforce needs and existing programs at tribal colleges
Strengthen provider recruitment programs
Implement a Native American employer resource group and focus on hiring tribal members
Tribal community engagement
We're actively engaging tribal leaders on health care issues that matter.
To build and strengthen trust, we're:
Improving our dialysis services
Identifying and supporting tribal community events
Expanding Sanford POWER opportunities in tribal athletic and wellness programs
Offering long-term, affordable health insurance to various tribal entities
Planning a tribal health conference that addresses the latest health care issues, advances, challenges, opportunities, policies and partnerships
Operations
Sanford Health and tribal nations are seeking innovative ways to improve health care.
Through the Native American Community Outreach Office, we're establishing:
A dedicated internal team
A Tribal Health Advisory Committee
An endowment fund to help support yearly operations and strategic plan costs
Educational opportunities in diversity, equity, inclusion and cultural competency
Connect with Us
Michael LeBeau, MD, System Vice President and Chief of Health Services Operations, is a member of the Cheyenne River Sioux Tribe of Eagle Butte, South Dakota and leads tribal relations for Sanford Health.
Learn more by contacting Dr. LeBeau at (605) 312-6569